The inshore fishing is still solid in inshore and backwaters from Wrightsville Beach to Southport. Redfish, speckled trout, flounder, whiting, black drum and sheephead are all currently available to anglers fishing these waters. If the water cools over the next couple of weeks, flounder and sheephead will start to move into the ocean for the winter. Fishing for speckled trout should be good thru Christmas and redfish and striped bass will be available all winter.
The speckled trout fishing is picking up throughout the Cape Fear area. Specks are showing up around the inlets and creeks from Wrightsville Beach to Carolina Beach. The Cape Fear river is also holding good numbers of specks from Snow's Cut to Southport. The trout are hitting mirrolures, soft plastic jigs, artificial shrimp, live shrimp and mullet minnows.
The redfishing is good in the backwaters and creeks of the lower Cape Fear. There are also some reds being caught around docks and other structure in the waterway. Most of the redfish are lower and under slot fish with a few upper slot fish in the mix. The reds are hitting soft plastic jigs, gulp shrimp, spinnerbaits and live minnows.
There are still some flounder around and we have caught some really nice fish over six pounds recently on Gulp Shrimp. Most of the flounder on my charters have been caught while we are fishing artificials for specks and redfish. We have also picked up a few flounder fishing live minnows on float rigs and carolina rigs in the same areas we are fishing these baits for redfish.
There are also a few sheephead and black drum around structure and can be caught fishing live crabs and shrimp on carolina rigs and float rigs close to the structure.
There are good numbers of nice sized whiting in the Cape Fear river, along with some spots and gray trout in the mix. Fishing two hook bottom rigs baited with fresh shrimp can put good numbers of these tasty panfish in the cooler.
The fishing should continue to be good over the next month or so and hopefully the weather will cooperate so we can get some good fishing days in. This is the best time to of year to get out there and do some inshore fishing if the wind cooperates. If you want to get out there and get in on some of this fall fishing give me a call. I can make it as easy as fishing in a farm pond for all of the inshore species of fish.
I would like to congratulate my son Christian on his recent committment to play baseball for the UNC Wilmington Seahawks. Christian is a junior at Ashley High School and looks like he will be terrorizing redfish in this area for the next six years.
Thanks for reading the report,
Jeff Wolfe
Seahawk Inshore Fishing Charters
NC Inshore Fishing Blog
910-619-9580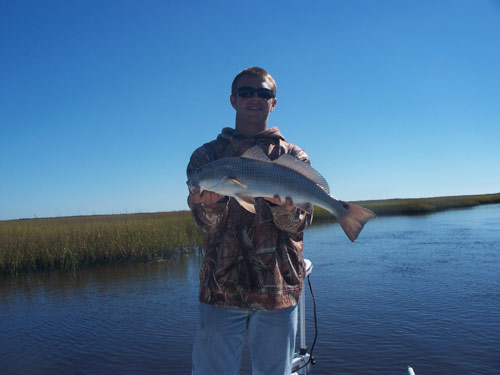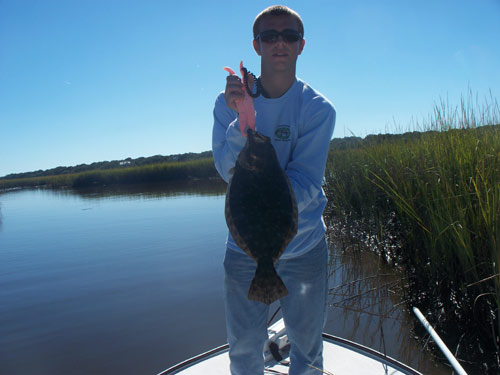 10/23/10 Christian with a red and flounder he caught fishing Gulp shrimp. He caught an unbelievable amount of reds on this day sightfishing to schools in the creeks at low tide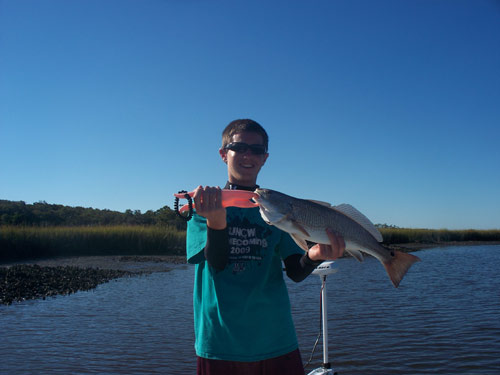 10/23/10 Jimmy with a red he caught sightfishing to school in the creeks while fishing with Christian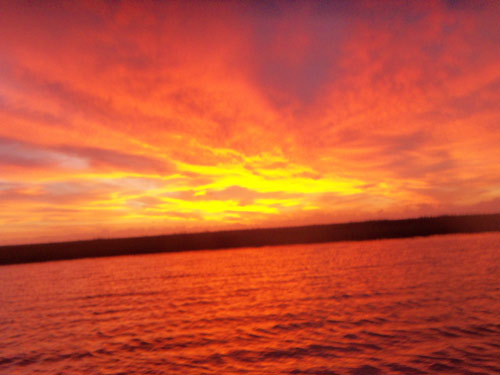 A fall sunrise on the lower Cape Fear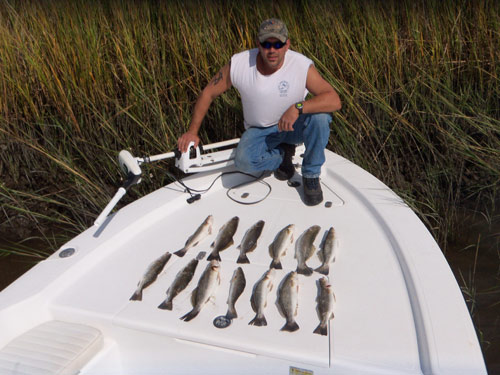 10/25/10 David with a good catch of specks fishing mirrolures in the creeks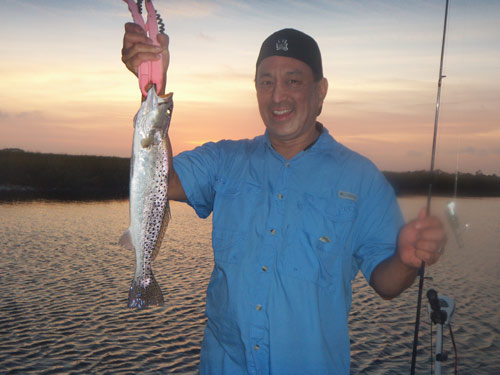 Walt with a sunset speck on 10/26/10. Caught fishing a soft plastic jig in the creeks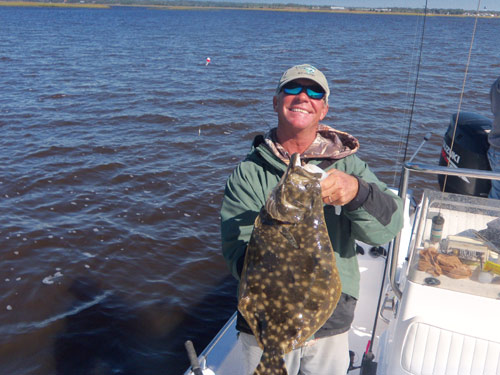 10/22/10 I picked up a rod and made a cast while fishing with clients Adam, Wes, and Thomas and look what I caught. A six pound plus flounder on a Gulp Alive Shrimp.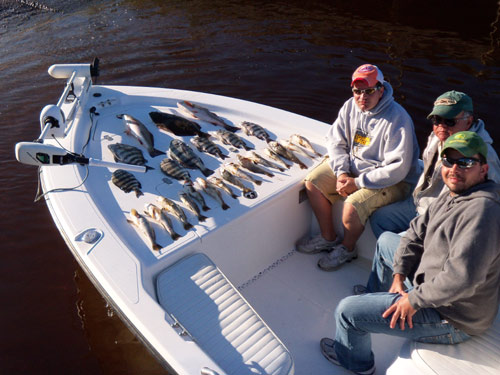 10/22/10 Adam, Wes, and Thomas with a good catch of whiting, sheephead, redfish, black drum, and flounder fishing artificials and live minnows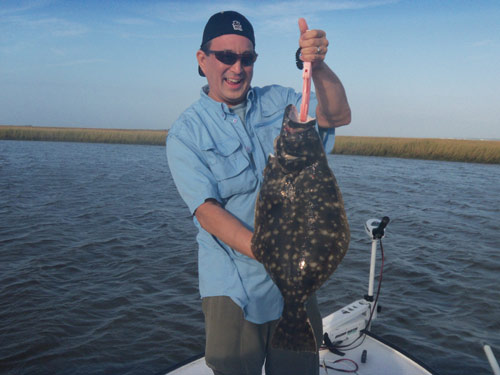 10/27/10 Walt with a six and three quarter pound flounder caught on a Gulp Alive Shrimp. These Gulp baits work really well on flounder