The inshore fishing has been good with catches of redfish, sheephead, black drum, flounder, spanish mackerel, and bluefish. This pattern should continue and get better as we get into late May and early June. We are waiting for the good speckled trout bite we normally have in May. Hopefully the specs will show up with with the arrival of the small menhaden and shrimp in the Cape Fear river.
The redfishing has been good and double digit have been common. The reds are schooled up on the flats and we able to sightcast to these schools when the winds cooperate. We are also catching reds around docks, marsh points, oyster rocks, and in protected creeks of the lower Cape Fear on the windy days. The redfish are hitting soft plastic jigs, topwater plugs and live baits fished on float rigs and bottom rigs.
The sheephead are starting to show up and good sized, up to seven pounds. These fish are a lot of fun and very challenging to get out of the pilings. They are also great to eat.
The flounder are moving into the the inlets and backwaters. We are picking up a few while fishing artificials for redfish. We can also target flounder using live baits fished on carolina rigs. The spanish mackerel are along the beaches and are really nice fish. We can troll and sightcast to these fish when the conditions are right.
May is a great month to get out and do some inshore and nearshore fishing. Redfish, flounder, black drum, sheephead, spanish mackerel. They are all here so let's get out there and catch' em. Check out the photos from the past couple of weeks. These are just a few of the nice fish we have caught lately.
Thanks,
Jeff Wolfe
Seahawk Inshore Fishing Charters
Carolina Beach Inshore Fishing Blog
910-619-9580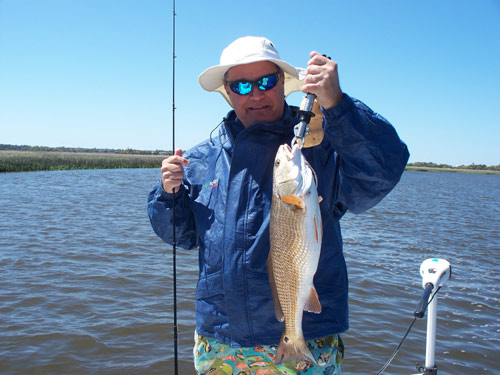 4/14/10 Tom with a nice redfish he caught on a Wave Tiki Shaddick scented soft plastic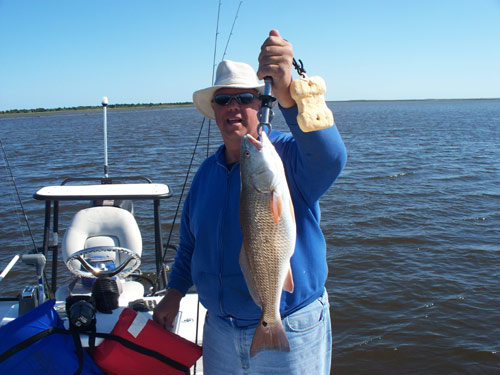 Mechanic Bob with a redfish he caught on 4/14/10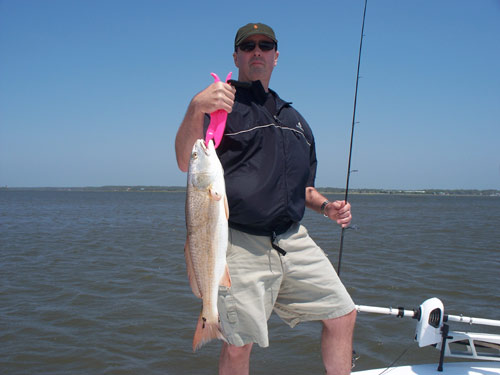 4/17/10 Jeff with a upper slot red he caught on artificial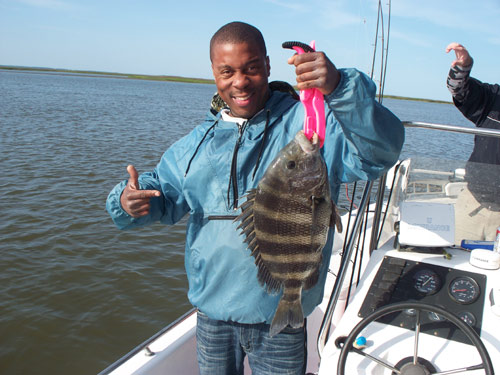 4/17/10 Eric with a nice sheephead he caught fishing a fiddler crab around some pilings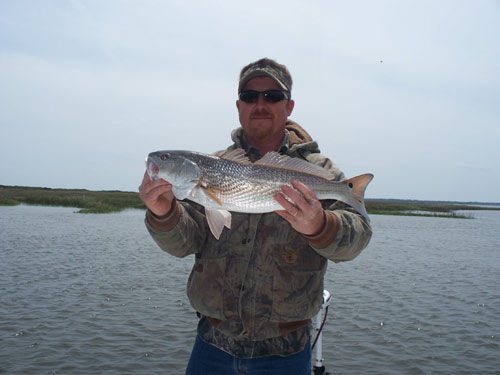 4/19/10 Charles with a red he caught on a Saltwater Assassin paddle tail jig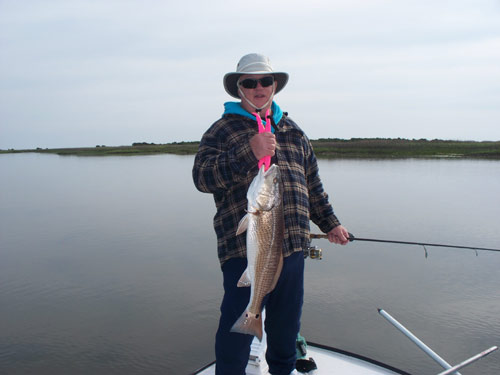 We had slick calm conditions on 4/20/10 and were able to sightcast to several large schools of reds on the flats

Bryan and Charles with a few of the sheephead and redfish they caught on 4/19/10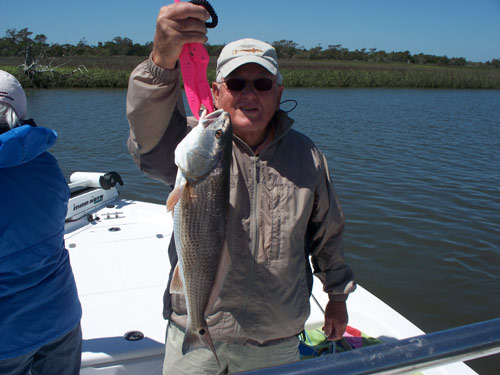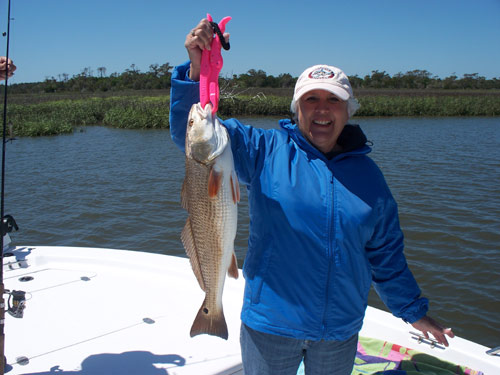 Charles and Charlotte had a good day catching reds on 4/27/10 fishing live mud minnows on float rigs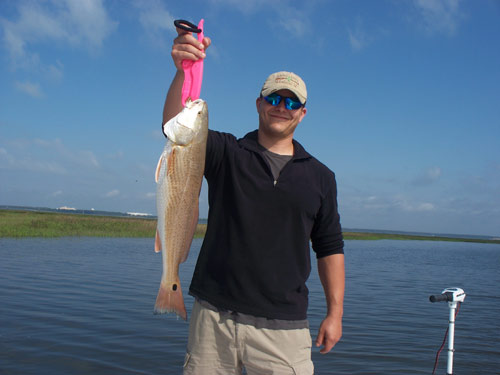 5/1/10 Tony with a upper slot redfish he caught fishing live baits on a float rig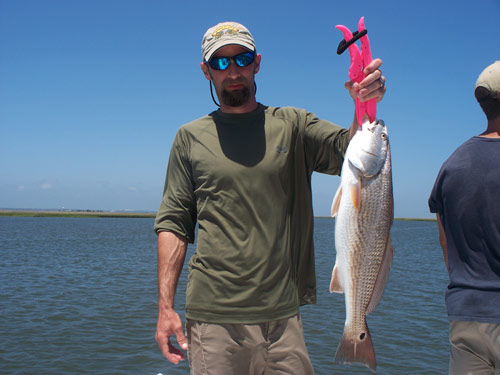 Rob with one of the many reds he caught on 5/2/10 using artificials and live mud minnows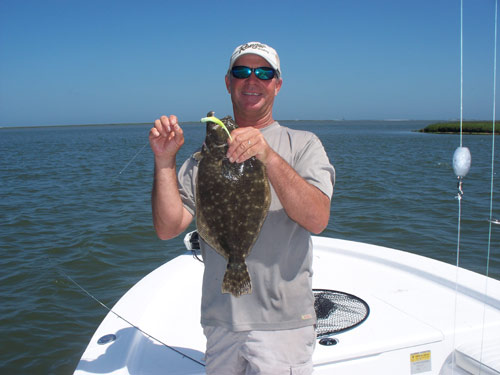 I made a few cast on 5/2/10 and picked up this three pound flounder on a Wave scented soft plastic jig