I think we have finally turned the corner on this winter weather and the fishing should really be picking up over the next couple of weeks. There should be good numbers of black drum showing up around the Cape Fear area along with redfish, speckled trout, and whiting.
We are still catching redfish in the creeks, bays, and around docks and rock piles. The reds are hitting soft plastic jigs and mud minnows fished on the bottom. There are some large schools of reds on the flats and the sightfishing is good when the wind and tides cooperate. The reds that are schooled up in the surf are making their move into the backwaters and spreading out. The redfishing should be really picking up all over the Cape Fear area in the next week or two.
I am really excited about the fishing opportunities coming up and look forward to the next report the first week of April. Check out the photos from the past couple of weeks.
Thanks,
Jeff Wolfe
Seahawk Inshore Fishing Charters
Carolina Beach Inshore Fishing Blog
910-619-9580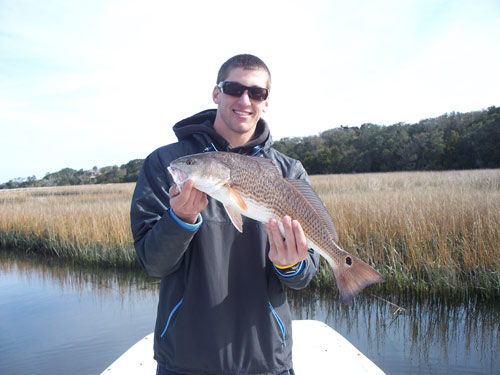 Trevor, future pitcher for the Tarheels with a nice red he caught on 3/7/10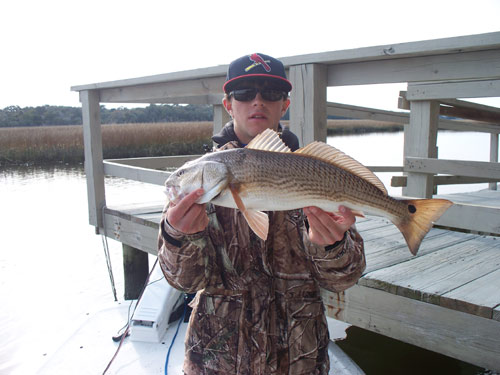 Christian with a red he caught around a dock on 3/7/10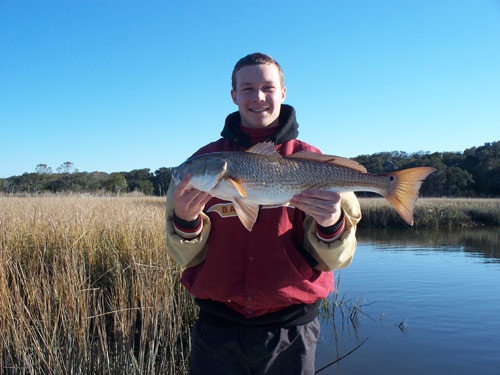 Alex with a red he caught out of the backwaters on 3/6/10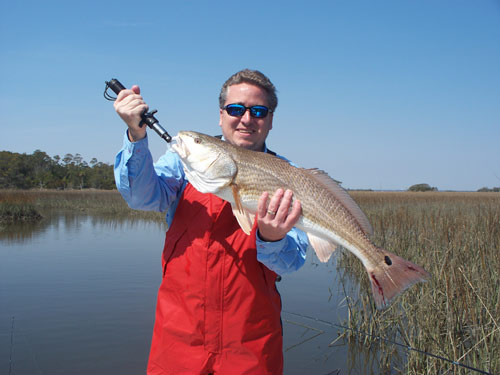 Kevin with a over slot red he caught sightfishing in a small creek on 3/9/10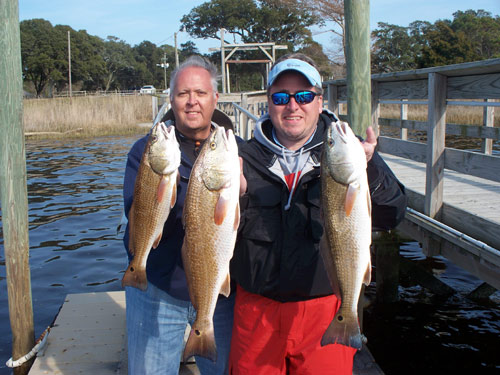 Kevin and Bob with three of the eighteen or so they caught on 3/9/10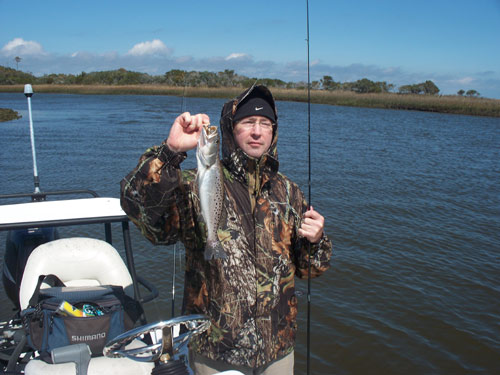 Jeff with a speckled trout he caught on 3/13/10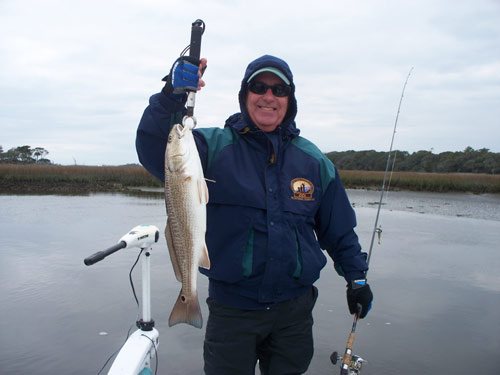 Ed with a mid slot red he caught on 3/16/10