Exciting Redfishing and Good Speckled Trout Fishing!!!
The inshore fishing for redfish and speckled trout has been good and should continue for the next couple of weeks. It is going to be a good time to get out on the water and do some fishing over the Christmas Holidays.
The redfishing has been great!! We are finding some nice schools on the flats and some smaller schools in the creeks in the lower Cape Fear. Most of the reds have been caught by blindcasting and sightcasting scented artificials. We have been doing some intense sightcasting to reds in small narrow creek barely wide enough to get the Ranger Banshee in. Check out the new Ranger Banshee Extreme Redfishing video. This fishing has been an absolute blast.
The speckled trout bite has been good also. We are catching most of the specs on Billy Bay Halo shrimp imitations and soft plastic jigs.
Check out the photos from the past couple of weeks.
Thanks,
Jeff Wolfe
Seahawk Inshore Fishing Charters
Fish Carolina Beach Blog
910-619-9580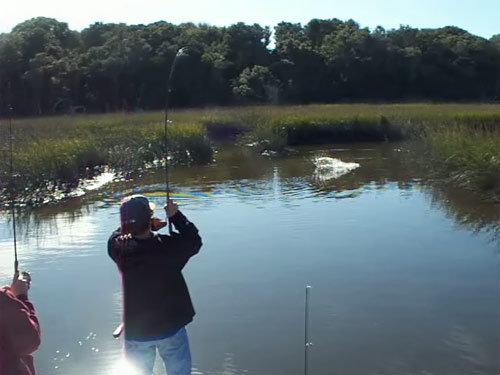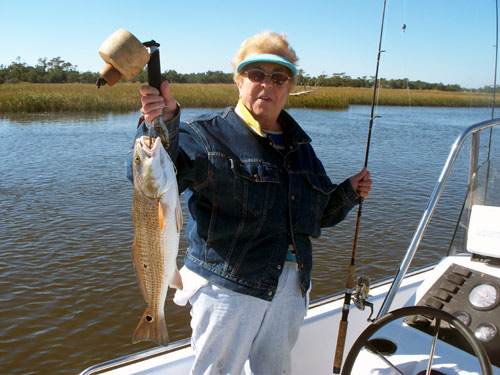 11/17/09 Loretta with a nice red she caught with a live shrimp on a carolina jig.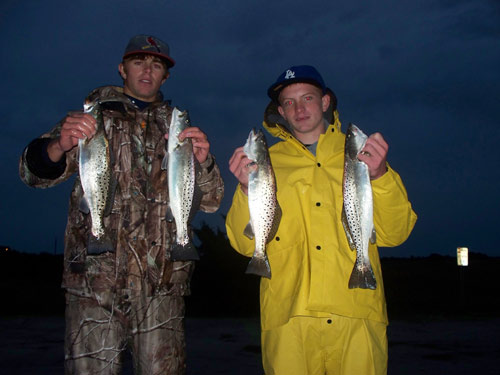 11/21/09 Christian and Timmy teammates on the Ashley JV Basketball team with a few of the trout they caught on Billy Bay Halo Shrimp. They put about 25 in the boat on that day.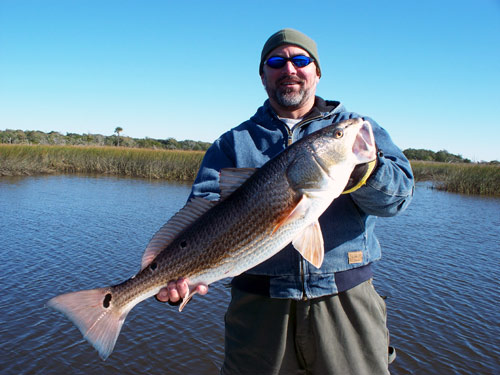 11/28/09 Chris with one of the reds he caught on a redfish magic glass minnow.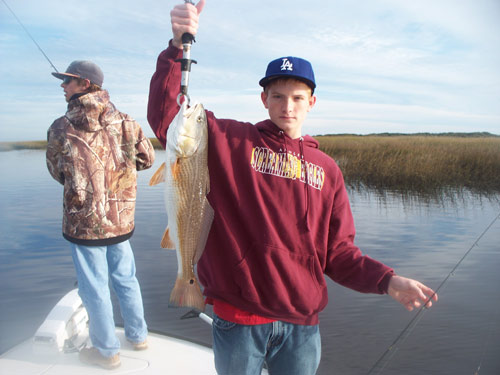 11/29/09 Timmy with a red he caught out of a nice school along the marsh edge.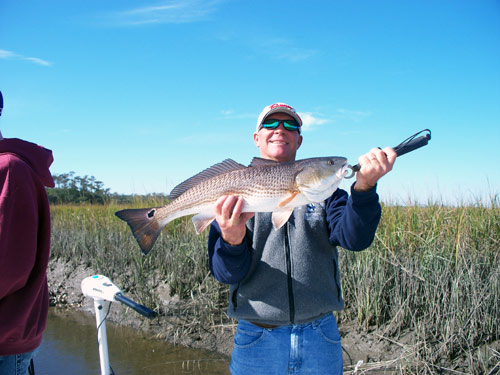 11/29/09 A nice red I caught sightcasting to a small school in a narrow creek.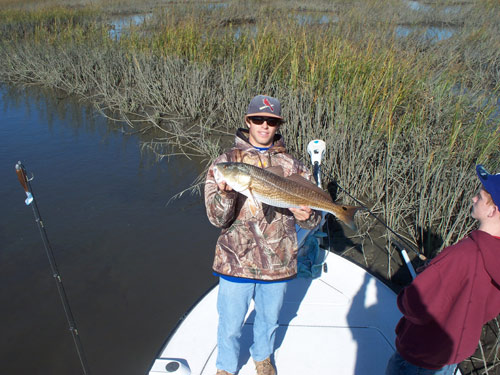 11/29/09 Christian with a red he caught sightcasting in a narrow creek.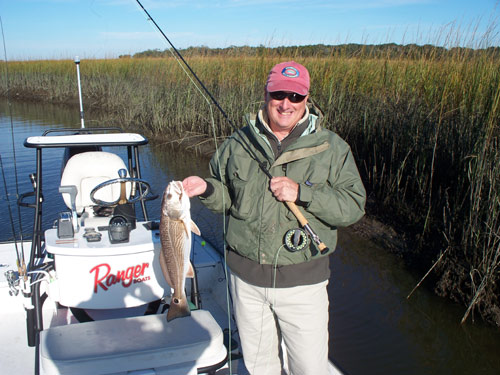 12/1/09 Rick with his first red on fly. He caught several reds and a spec all on the fly rod.