There has been a good amount of action in the Cape Fear area lately and a lot of different species of fish to catch. There are redfish, speckled trout, flounder, gray trout, sheephead, black drum, bluefish, and seamullet available to anglers fishing the inshore waters. The flounder, buefish, and sheephead will be moving out as we get into mid Nov.
The redfish bite has been good using artificials and live baits. Double digit days have been common. There are some schools of upper and over slot reds on the flats and the sightfishing should be good on the days with light winds.. We have also done well lately sightcasting and blindcasting artificials and using live baits back in the creeks on the windy days. We have also picked up a few speckled trout and flounder while fishing for the reds.
Speckled trout are hitting jigs, artificial shrimp, mirrolures, and live shrimp. The trout bite should continue to get better and peak as we get into mid Nov. and early Dec
.
Black drum and sheephead are around structure and hitting fiddler crabs and live shrimp on carolina rigs. Gray trout are in the deeper holes in the creeks and on the shelly bottoms on the edge of the shipping channel along with seamullets. Using two hook drop rigs baited with shrimp will put these tasty fish in the boat.
This a great time of of the year to be on the water fishing for a good variety of great eating fish. Some of the methods to catching these fish are simple and a lots of fun, especially for kids. Whether you want to throw artificials for redfish or speckled trout or two hook drop rig for seamullet and gray trout, November is the month to do it.
Check out some of the photos from the past couple of weeks. These are just a few of the good catches we have had lately.
Thanks,
Jeff Wolfe
Seahawk Inshore Fishing Charters
Fish Carolina Beach Blog
910-619-9580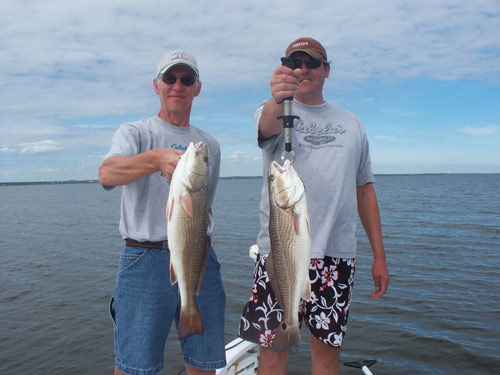 10/20 Steve and Jeremy with a pair of the reds they caught on artificials. We really got on the reds back in a creek and they caught about 25 slot fish along with many smaller reds.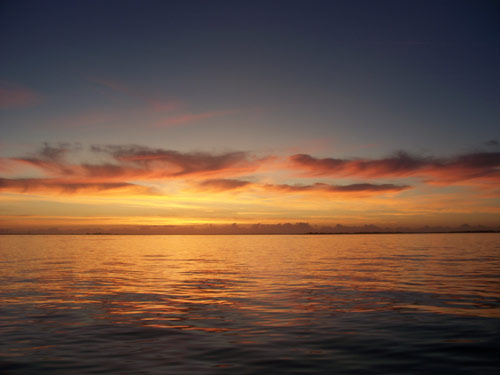 10/23 Headed across the mighty Cape Fear at daylight.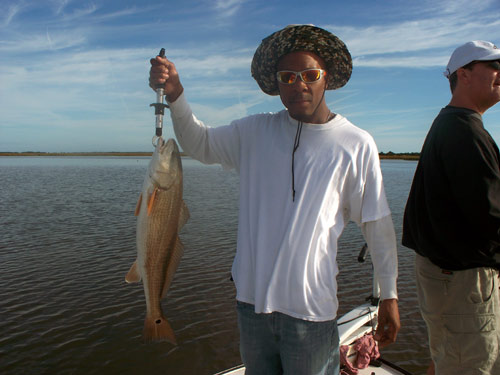 10/23 Eric with a redfish caught with a live mud minnow on a carolina rig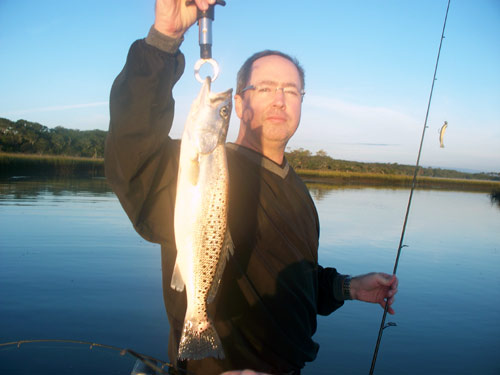 10/23 Jeff with a spec that hit a Berkely gulp shrimp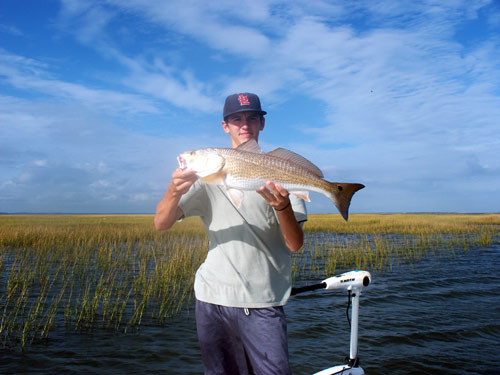 10/24 Kenny with a redfish that hit the new Bomber Ba donk a donk topwater plug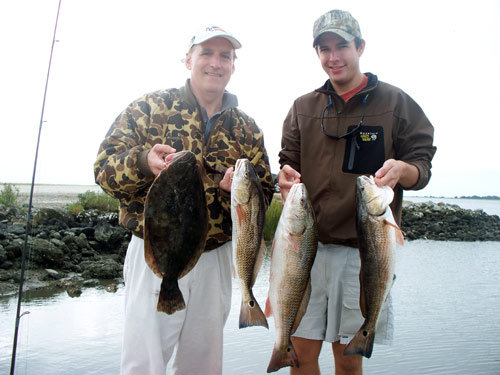 10/26 Bo and Brinson with a few of the reds and a flounder they caught on artificials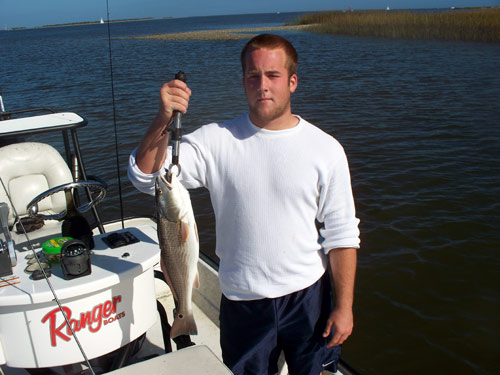 11/1 Wright a teamate of my son Christian on the Canes showcase baseball team with a redfish he caught on a gulp shrimp. He had a inshore slam on this day.