October is shaping up to be a really good month on the inshore and backwaters of the lower Cape Fear. Inshore slams of redfish, flounder, and speckled trout, with some good catches of black drum have been common. I love this time of year and the fishing only gets better as we get into November and December. Most of the flounder will move out to their winter hideouts around mid November with a few staying inshore depending on water temps. Last winter was mild and we caught a few flounder throughout the winter months. The redfish and speckled trout fishing should be really good through December with redfish being here all winter long. The striped bass fishing will also be turning on in the upper Cape Fear River around Wilmington.
The redfish bite has been up and down but should be getting more consistent. Fishing live mullet on carolina rigs have produced most of the action lately. We are also catching reds by dropping the trolling motor,covering ground, and throwing Gulp Baits,and DOA soft plastics. We have had some good days on the reds (10 to 12 slot fish), and lots underslot fish which is a good sign of things to come.
The flounder fishing has been pretty good with larger fish laying in the backwaters. Again live mullet has been the ticket, with a few fish also being caught on Gulp Baits. We had a 7lb 1oz. fish caught on 10/17/12 with three other nice flounder, along with a good catch of slot sized reds and a black drum. The flounder will be here through mid November
The speckled trout bite has been good and should be getting better as we get into late October and through November and December. DOA fluke tails, Gulp Shrimp, Billy Bay Shrimp on popping floats and Mirrolures are just a few of the artificials that have worked well for me recently. Live shrimp on float rigs will also put good numbers of specs in the boat. We are also picking up a few gray trout while fishing for the specs.
We have also caught some good numbers of nice black drum recently fishing live and fresh shrimp on carolina rigs. These fish have been in the two to four pound range, a blast to catch on light tackle, and great to eat.
The whiting, gray trout, and spots should be showing up along the Cape Fear River channel around Southport and Bald Head Island and catching good numbers of these fish is a possibility thru November. Fishing two hook bottom rigs baited with fresh shrimp will produce a lot of action for kids and put great eating fish in the cooler.
Thanks for reading the report and I should have another good one for the first of November. Check out the photos from the past couple of weeks. These are just a few of the good catches we have had recently.
Thanks,
Jeff Wolfe
Seahawk Inshore Fishing Charters
Carolina Beach Inshore Fishing Blog
910-619-9580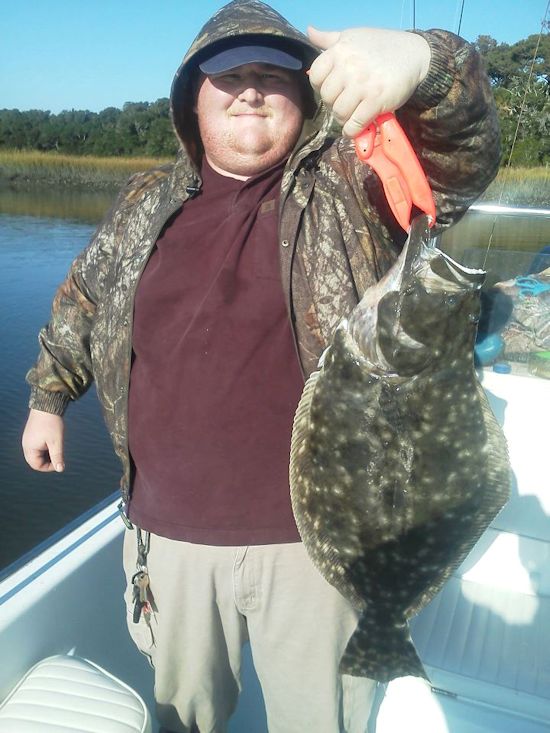 7lb 1oz flounder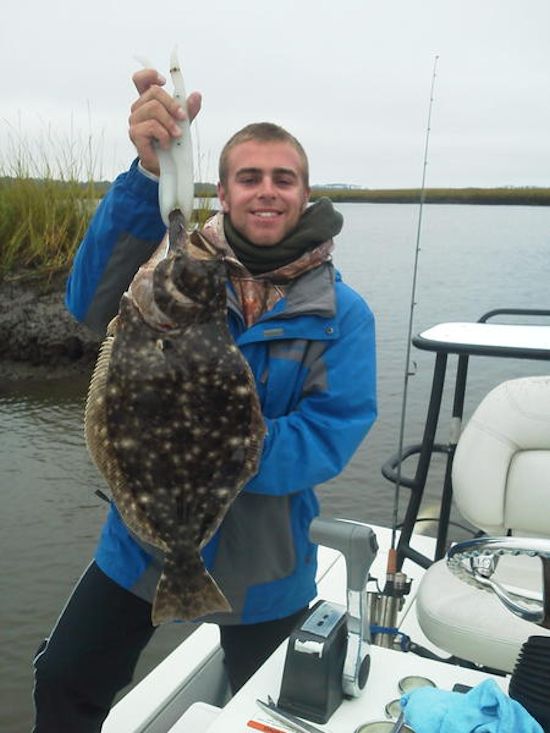 Another large flounder weighing  5.6 lbs