We are still experiencing some pretty good fishing conditions here in the Cape Fear region. The fishing has been ok but not what it normally is for this time of year. We are still catching double digit numbers of redfish and striped bass. Just not catching the big numbers of reds like we sometimes do in the winter months. Still not bad for the winter months.
The redfish are schooled up on the flats and there are some good sightfishing opportunties when the winds are light and variable. The schools on the shallow flats have been skiddish and tough to catch due to the gin clear water we have in the winter months. We can usually get a couple of fish to bite and then move on to find another school. The reds in the deeper creeks are easier to catch because we can keep the boat in deeper water and cast to the banks and holes. Most of the redfish have been caught fishing Gulp baits and DOA paddletail jigs. We can also pick up reds fishing mud minnows pinned to jigheads and light carolina rigs. We are also still picking up a few flounder and speckled trout while redfishing. I had five flounder on a trip on 1/9/12 with two being keepers and two small trout along with nine redfish.
The striper bite continues to be good in the Cape Fear River around Wilmington. The stripers are hitting a variety of soft plastic and hard baits. Gulp jerkbaits rigged weedless, swimbaits, deep and shallow diving stickbaits and rattletraps are a few of the artificials that work well on the stripers.
Hopefully we'll continue to have these above normal temps and the fishing may get better as we get into mid January and Febuary. Thanks for reading the report and I should have a good one for the next couple of weeks. Check out a few of the photos from the past couple of weeks.
Thanks,
Jeff Wolfe
Seahawk Inshore Fishing Charters
Carolina Beach Inshore Fishing Blog
910-619-9580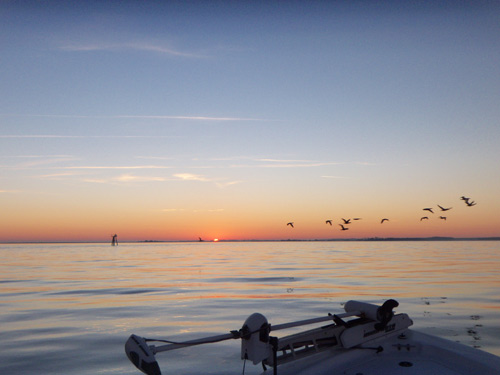 Happy New Year!!! Heading across the mighty Cape Fear on a slick calm New Years day.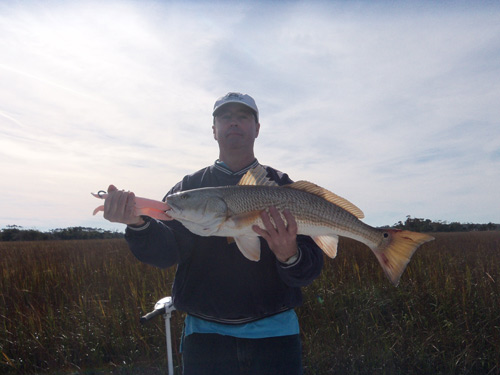 1/1/12 Jeff, from Winston-Salem with a nice over-slot red he caught on a Gulp Alive Shrimp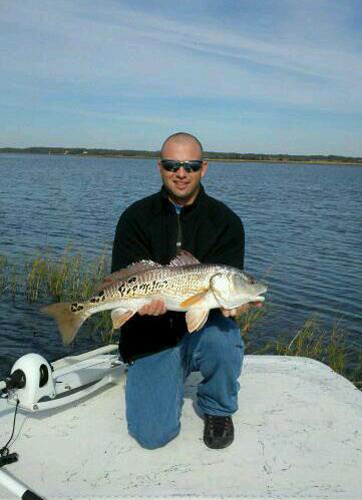 12/30/11 Tommy caught this 29 inch red while fishing with my son Christian on a DOA paddletail jig. He called me and told me about this red with around 75 to 80 spots. Check out the next photo.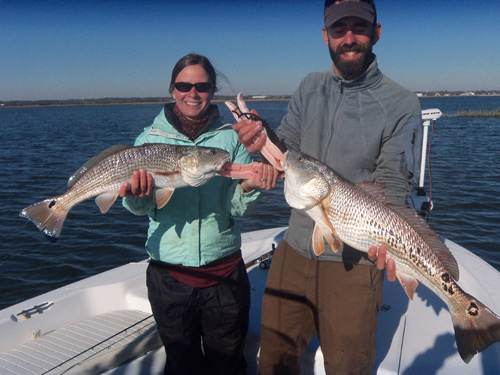 1/6/12 One week later Fred and Marnie, from Greensboro doubled up out of a school of reds along the same grass edge that Christian and Tommy were fishing. Fred caught the same 29 inch multi-spotted red that Tommy caught.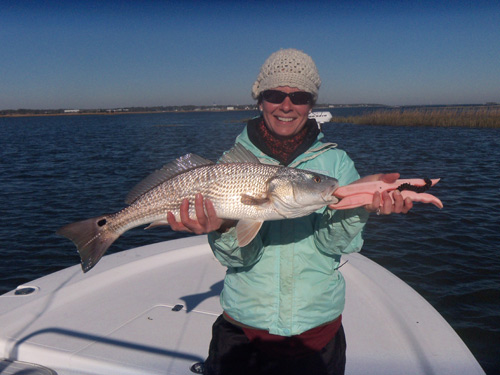 Marnie with one of the many reds she and Fred caught fishing DOA soft plastics and Gulp Alive Shrimp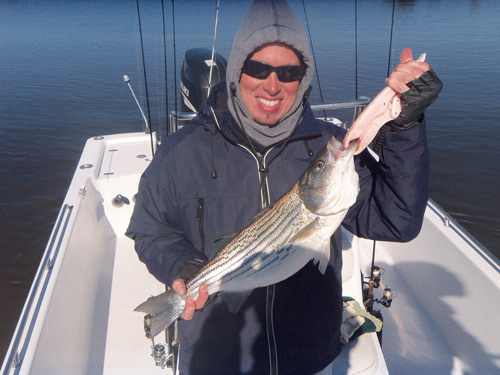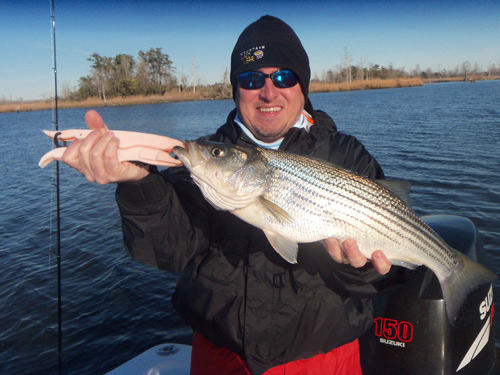 1/4/12 John and Kevin had a good day striper fishing in the Cape Fear River throwing soft plastics and deep diving plugs. We had around 10 stripers and lost a real nice one that straightened the trebles on a deep diving plug.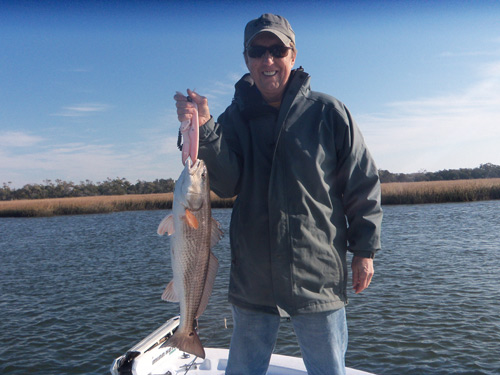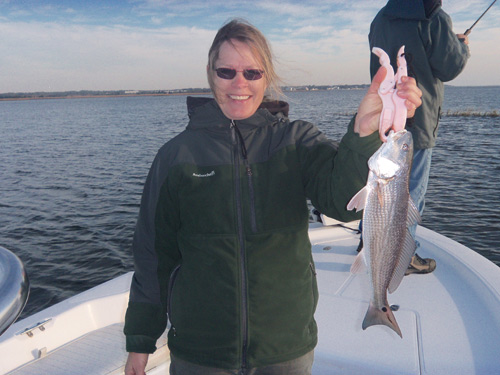 1/7/12 Mark and Jean, from West Virginia celebrated their 30th wedding anniversary with a backwater fishing trip on the lower Cape Fear. Another good double-digit day on redfish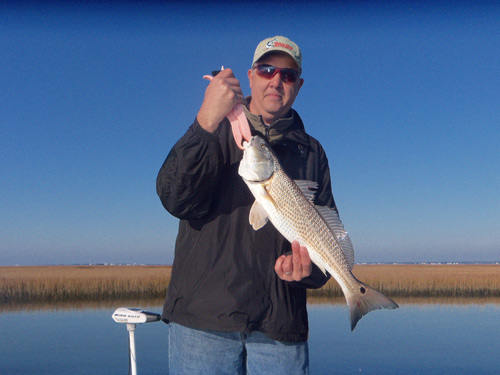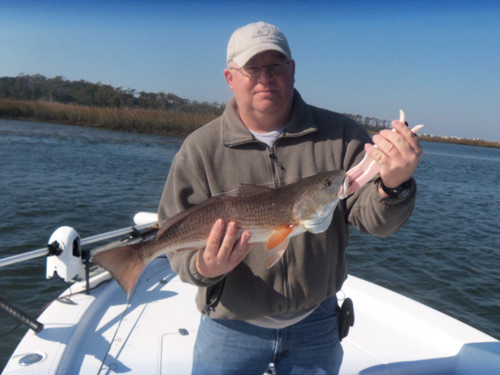 1/8/12 John and Ty, from Clayton, N.C. celebrated Ty's birthday with another double-digit day on reds.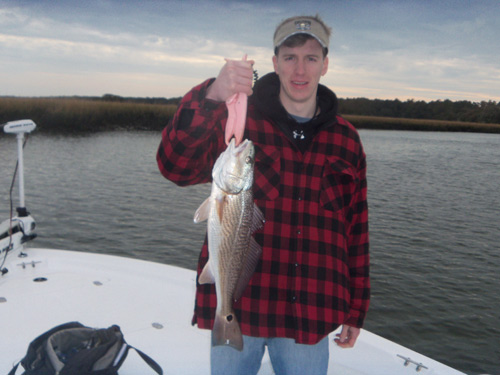 1/9/12 Zach, from Washington, D.C. had a good day on the reds and picked up five flounder ( two keepers 15 to 17 inches) and two small 13 inch trout fishing Gulp Alive Shrimp