We have had some great weather here in the Cape Fear region and the forecast is for a mild winter. Looks like it may be a good winter for fishing. We are catching redfish, speckled trout, striped bass, and still picking up a few flounder. Most of the fish have been caught fishing artificials such as Gulp Shrimp and DOA Cal Shad Tails. Also mud minnows and shrimp on carolina rigs and float rigs are working well for those that want to use live baits.
The redfish are schooled up on the flats and when the winds are light the sightfishing has been good. Some days we are locating five or six schools ranging from twenty to seventy fish on the flats. Some smaller schools of reds are working the creeks and we able to locate these schools even when the wind blows a little. We are also locating schools of reds blindcasting in deeper pockets of water around low tide. Working the baits slow has been key to getting the reds to bite lately. We have had some really good days on the redfish the past couple of weeks.
We are still catching some speckled trout and picking up a few flounder. The striper bite has also been good in the Cape Fear River around Wilmington.
Hopefully the weather forecasters are right and we will continue to have these above normal temperatures. If so, we should have some good fishing opportunities coming up over the next few weeks. Thanks for reading the report and have a Merry Christmas and Happy New Year. Check out a few of the photos from the past couple of weeks.
Thanks,
Jeff Wolfe
Seahawk Inshore Fishing Charters
Carolina Beach Inshore Fishing Blog
910-619-9580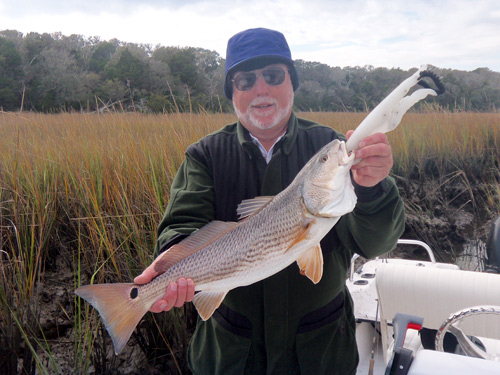 12/12/11 Joe picked up his first redfish and caught a few more casting Gulp Alive Shrimp in the creeks of the lower Cape Fear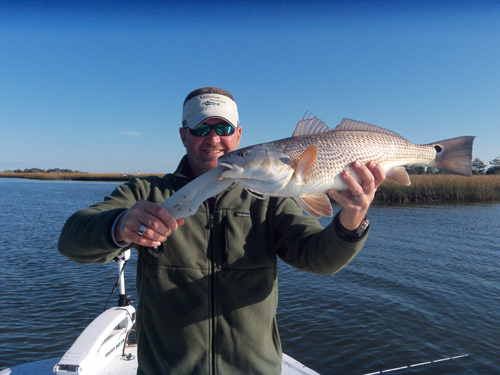 12/13/11 Jim had a good day when we located a school of reds stacked up in a hole around low tide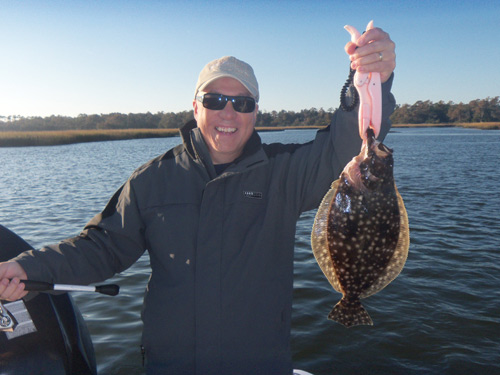 12/16/11 We are still picking up a few flounder. Kenny caught this one on a Gulp Alive Shrimp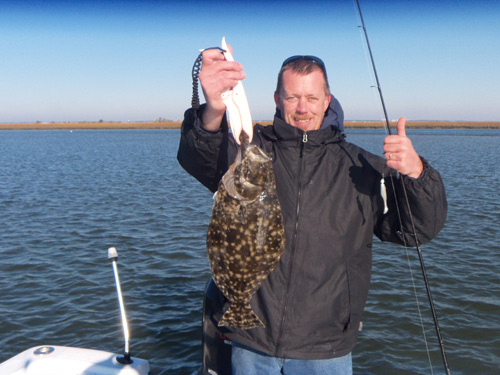 12/18/11 Brad picked up this 19 inch flounder on a DOA paddletail jig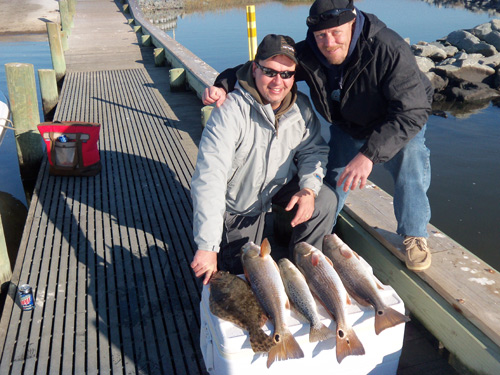 12/18/11 Mike and Brad caught good numbers of redfish on a windy day fishing the creeks behind Bald Head Island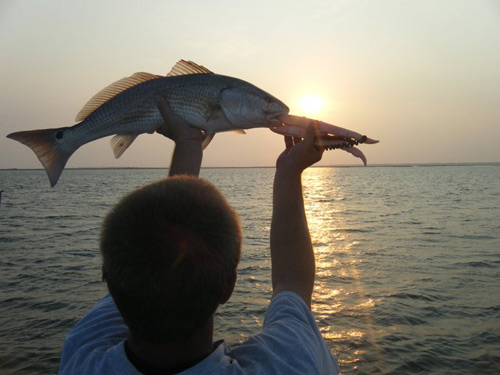 Christian with a red he caught sightcasting on the flats as the sun was setting over the mighty Cape Fear River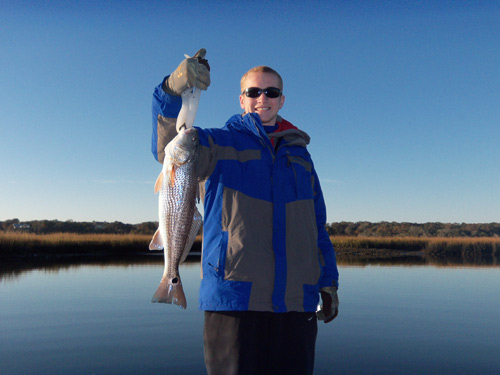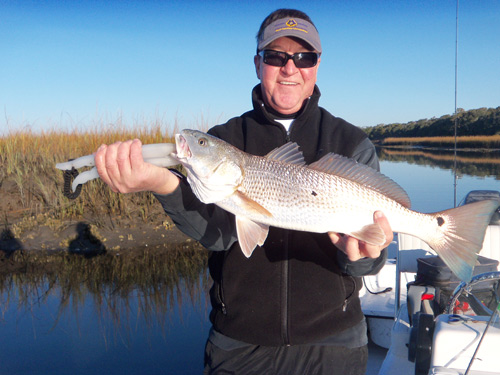 Brett and Robert had a good father and son trip sightcasting to schools of redfish on the flats and in the creeks. This was one of those slick calm days where we saw and caught lots of redfish sightcasting DOA soft plastics and Gulp Alive Shrimp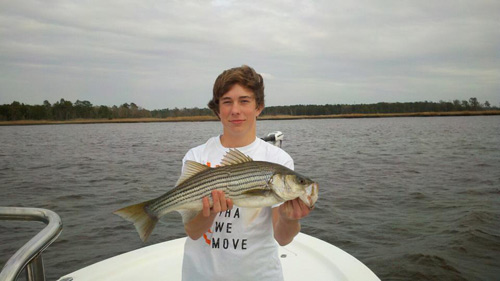 12/22/11 Will with a striper he caught fishing a swimbait in the upper Cape Fear River around Wilmington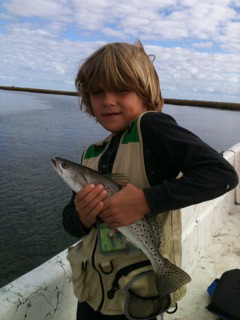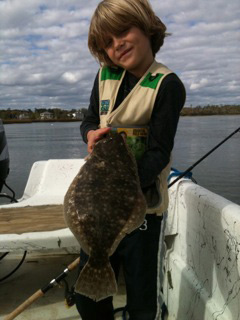 My neighbor, 6yr old Cian with a speckled trout and flounder he caught throwing artificials. He was fishing with Dan his dad across from our house in the Masonboro Sound area.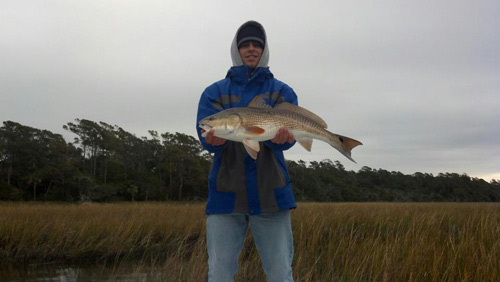 12/24/11 Christian with a nice red he caught fishing the creeks of the lower Cape Fear area.