The inshore and backwater fishing remains solid in the Cape Fear area and will continue for the next month or so. Speckled trout, redfish, black drum, whiting, and flounder are all currently available to anglers fishing these waters. We have had some great days to be on the water recently with daytime temps in the 70's. This is the time of year when some of our best fishing can occur, especially for redfish and speckled trout.
The speckled trout fishing has been good to excellent in the Cape Fear area from Wrightsville Beach to Southport. The specs are around the inlets and creeks and hitting a variety of lures. DOA Shrimp on popping corks, DOA paddletails and fluketails, Gulp Shrimp and Gulp Swimming Mullet, Mirrolures, and twistertail grubs are all working well for me. Of course live shrimp on a float rig or carolina rig will also put a hurtin on a speckled trout. There are a lot of small specs around which is a great sign for next year. Hopefully we will get back to having some normal winters here in the Cape Fear area and the trout will rebound to healthy numbers like they were prior to the last two winters.
The redfish bite was a bit tough, but has picked up lately and will continue through the winter months. Some of the best redfishing of the year can occur in late November and the months of December and January. The reds are hitting Gulp Shrimp and DOA paddletails, mud minnows, live and dead shrimp on float rigs and carolina rigs. There are some schools roaming the flats and grass banks and the sightfishing should be good when conditions are right. On Sunday Oct. 13th I had four guys on the boat throwing artificials along a grass bank where a school of reds were feeding. All four hooked up sightcasting to the school and landed all of their reds from ranging from 24″ to 27″. That was pretty exciting.
There are still a few flounder around, but will be moving out soon. Most of the flounder have been caught while fishing for redfish with artificials and live baits.
There are some decent sized black drum around and lots of smaller ones. The black drum are hitting dead shrimp on carolina rigs around oyster bars, dock pilings, and shelly bottom holes around low tide.
The whiting fishing has been excellent along the edge of the shipping channel in the lower Cape Fear River. Two hook bottom rigs baited with fresh shrimp are putting big numbers of these tasty fish in the cooler. Some of the whiting are good size, hit hard and pound for pound are one of the scrappiest fish out there.
Thanks for reading the report and I will try to stay more consistent with my fishing reports. It has been a busy summer and fall and I would like to thank my customers for their business. I have met so many great people and made lots of friends and memories through my charter business. It is a great to leave the dock with a customer, get to know them, and come back as friends. Check out the photos from some of the recent trips. These are just a few of the good catches we have had lately. 
LOOK FOR GREAT WINTER RATES STARTING IN DECEMBER. REDFISHING CAN BE INCREDIBLE IN DECEMBER, JANUARY, AND INTO FEBUARY.
Thanks,
Jeff Wolfe
Seahawk Inshore Fishing Charters
Carolina Beach Inshore Fishing Blog
910-619-9580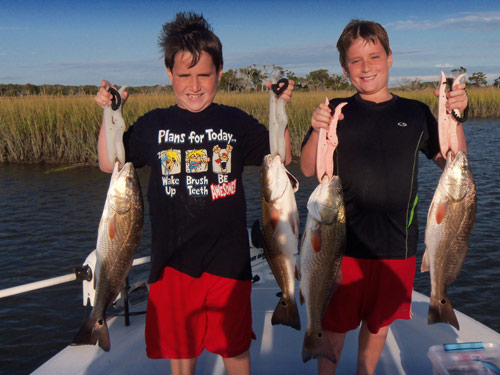 Jacob and Gabe with some mid Oct. reds. They caught these fish with live mud minnows on carolina rigs

Mark and Mike with a catch of sheephead, redfish, and flounder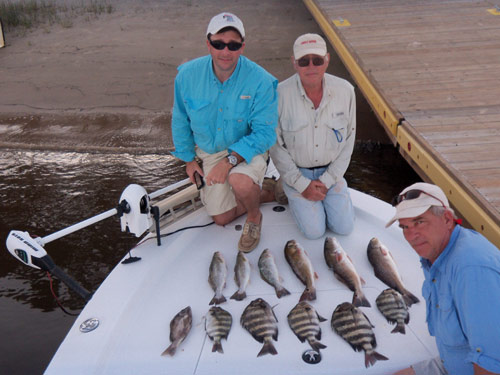 Douglas, Larry, and Steve with some nice specs, reds and sheephead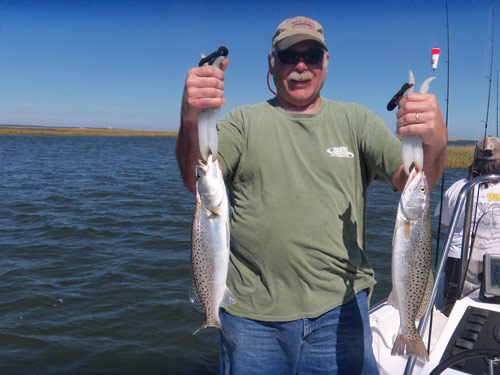 A couple of nice specs in the 20 inch range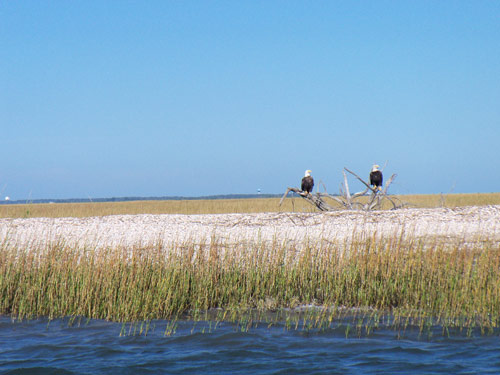 A pair of Bald Eagles we have been seeing on the lower Cape Fear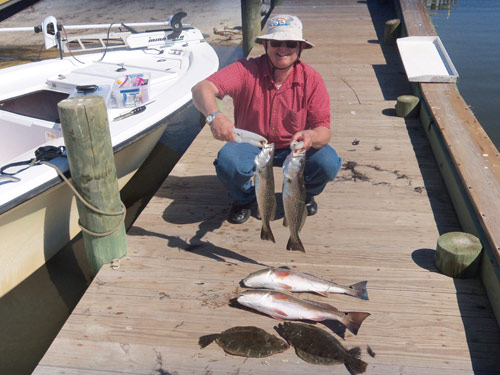 John had a double inshore slam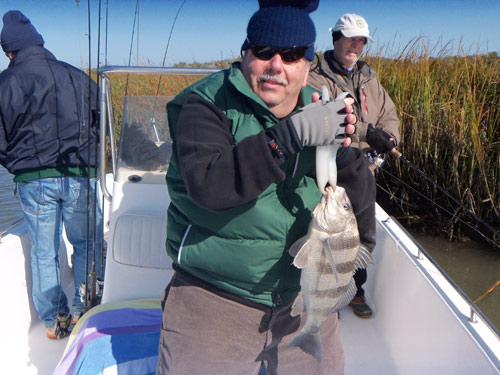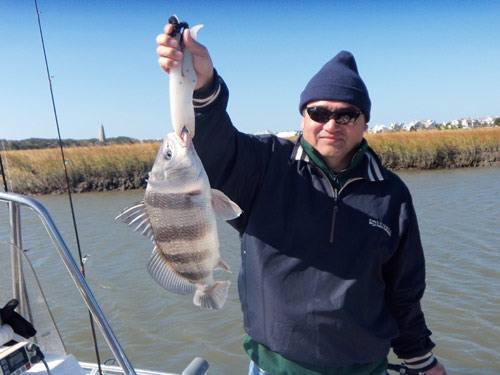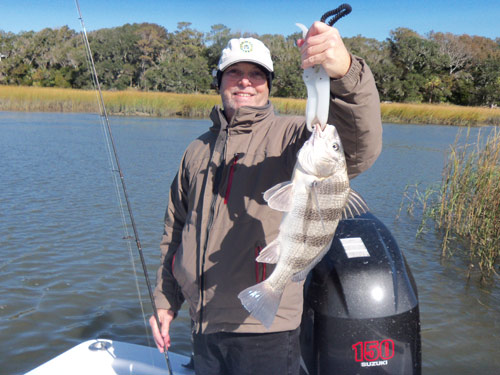 Gary, Carlton, and Paul had a good trip on a day with winds predicted to blow 35 to 40. They were determined to make a day of it and we did with good numbers of redfish and black drum fishing the protected creeks behind Bald Head Island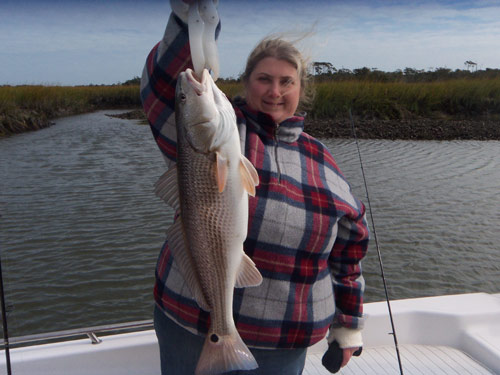 Tammy with her 27′ red she took home and had mounted. Caught fishing a dead shrimp on a carolina rig.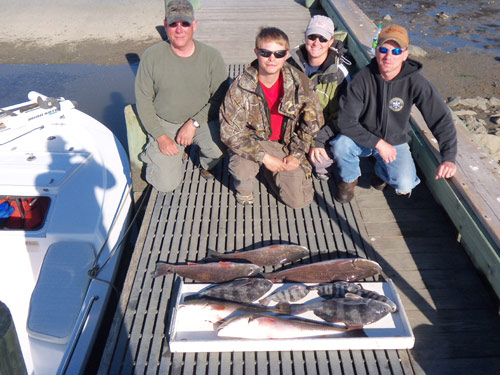 Phil, Matthew, Sarah, and Andrew caught lots of redfish and a few black drum on 8/8/11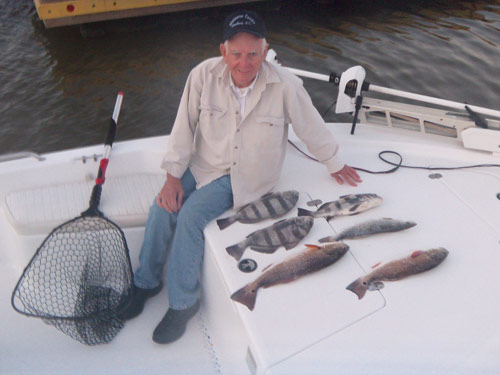 Bill fished with me two days with similiar results on both days. Redfish, speckled trout, and black drum.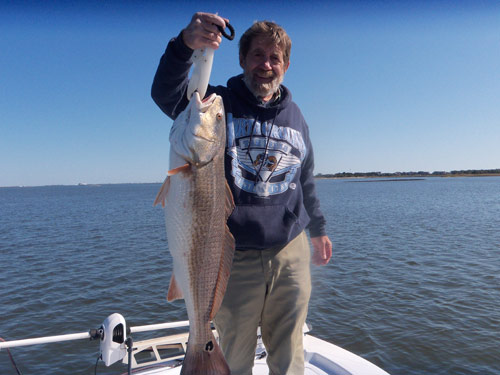 Bob with his 33″ red he caught on a Gulp Shrimp on his one more cast.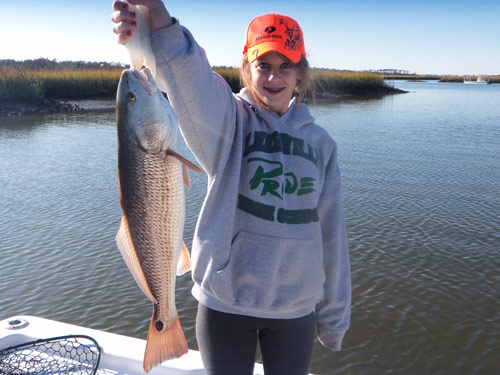 Hannah with of one her many reds she caught fishing dead shrimp on a carolina rig. Hope you didn't rub it in on Jackson to bad Hannah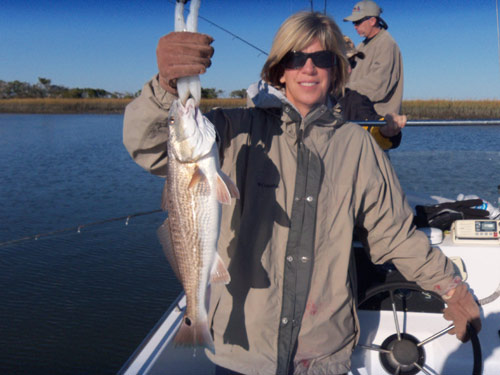 Kim the other half of the girls vs guys backwater challenge on the Kenner Bay boat. With one of the reds that put her and Hannah the victors for the trip.