The redfishing has been great in the Cape Fear backwaters, especially on the warmer days with light winds. Most of the reds have been caught by dropping the trolling motor, searching the creeks, and locating schools by throwing DOA and Gulp baits into deeper pockets of water around low tide. Some days it takes a little time, but we have been able to locate the fish everyday we have fished over the past couple of weeks. Once the fish are located we have pulled some impressive numbers of middle to upper slot reds out of some of these holes. There are also a few small ones mixed in.
I haven't been striper fishing, but I have heard some good reports on stripers in the upper Cape Fear river. The redfishing has just been to much fun to pass up.
Looks like we are going to get into a normal winter weather pattern for the next week and the redfishing should continue to be good. I'll be out there on some trips searching them out so I should have a good report for the middle of February. Check out the pics from some of the trips from the past couple of weeks.
Thanks,
Jeff Wolfe
Seahawk Inshore Fishing Charters
NC Inshore Fishing Blog
910-619-9580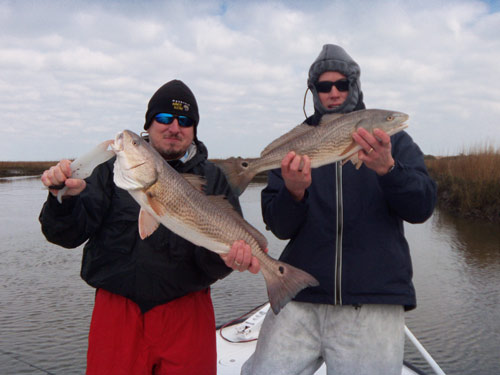 1/20/11 John and Kevin with a result of a double hookup on another incredible January redfishing trip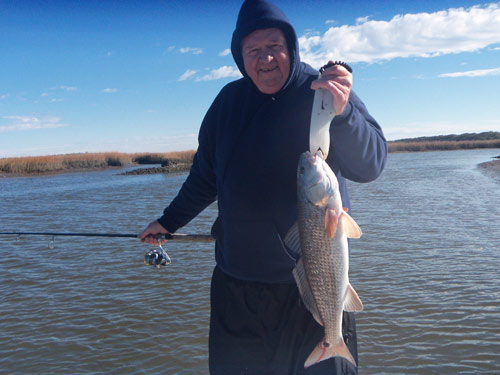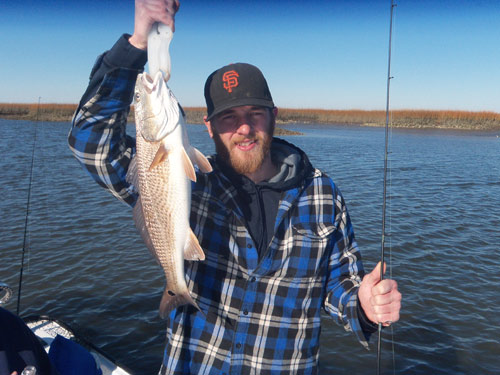 1/21/11 Dick and Patrick had a great father and son fishing trip catching good numbers of reds in the backwaters.

1/29/11 Luke and Christian with a couple of reds caught on Gulp Alive shrimp. The streak of double digit days continues.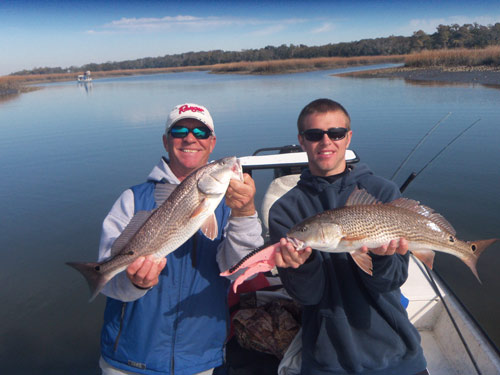 1/30/11 Christian and me doubled up numerous times out of a large school in the creeks. Another special day to remember fishing with my son.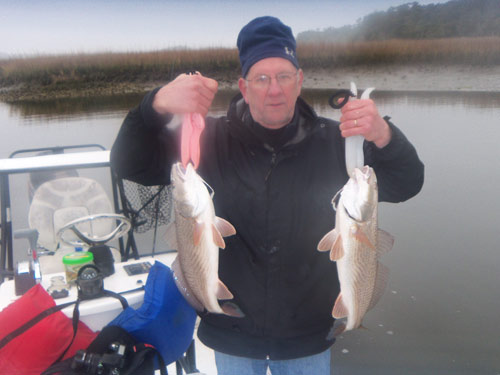 2/1/11 Mitch from Penn. with a couple of the reds he caught on a cloudy and cooler day. This was another great day with good numbers of redfish.