We have finally got a break in the weather and the water temps are rapidly coming up. There have been some beautiful days to be on the water lately with highs in the upper 60's and low 70's. The redfish should soon be getting in their spring patterns and speckled trout, black drum, whiting and other species should soon be moving in from their winter haunts.
The redfish bite has been good to excellent lately in the backwaters. Most of the reds have been caught by dropping the trolling motor and searching the creeks by casting Berkley Gulp Alive Shrimp and DOA CAL Shad Tails. Once the reds are found we have been able to set in one spot and pull some impressive numbers out of these holes. Most days we end up finding several places where the reds are schooled up. These fish have been mixed in size from under slot fish to upper and over slot. The redfish will soon be moving out of their winter holes and spreading out and the ocean schools will move in. We should be looking at a awesome spring for redfishing.
The black drum should be hitting the docks and rocky structure the first to middle of March and the whiting will be moving in from the ocean to the mouth of the Cape Fear river. Catching good numbers of these tasty fish is always a possibility in the early spring.
Spring fishing is right around the corner and hopefully this weather will continue to stay on this early spring pattern. Thanks for reading the report and I should have a good one for the first of March. Check out the photos from the past couple of weeks.
Thanks,
Jeff Wolfe
Seahawk Inshore Fishing Charters
Carolina Beach Inshore Fishing Blog
910-619-9580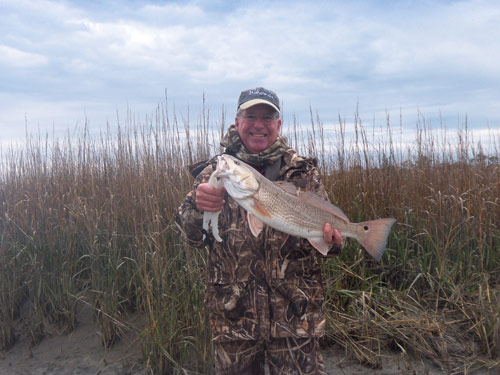 2/3/11 Ed with a red he caught walking a sandbar and casting a Gulp Alive Shrimp along a creek bank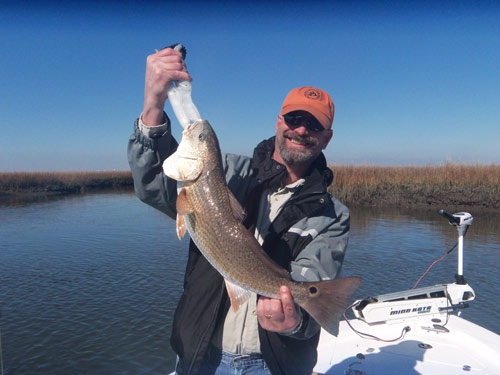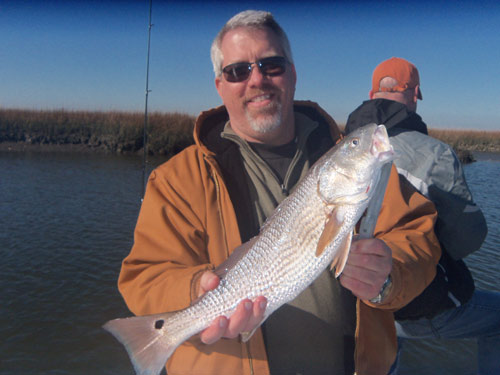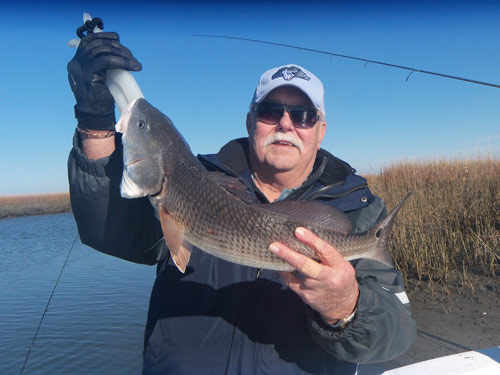 2/7/11 Doug, Danny, and Bob with a few of the reds they caught casting DOA CAL Shad Tails in the golden shiner color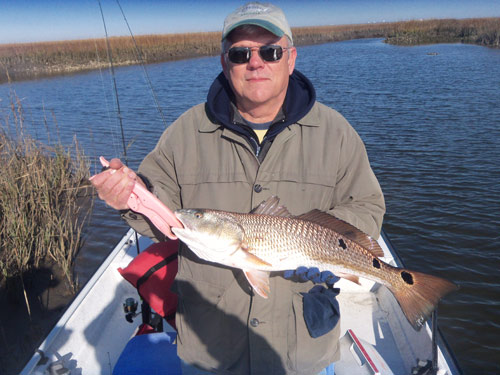 2/12/11 Gene with a red he picked up casting a DOA CAL Shad Tail jig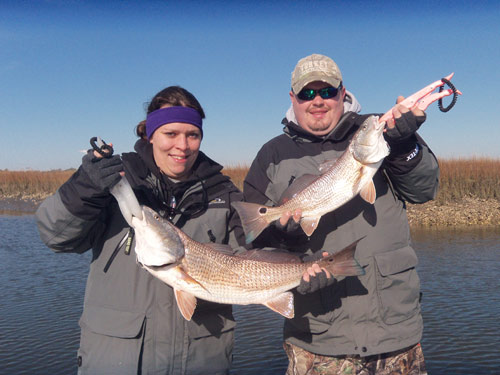 2/13/11 Tiffany and Mike celebrated their annivesary with a backwater redfish trip and was rewarded with good numbers of reds casting Gulp Alive Shrimp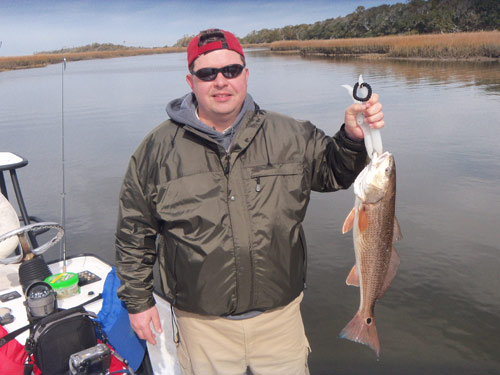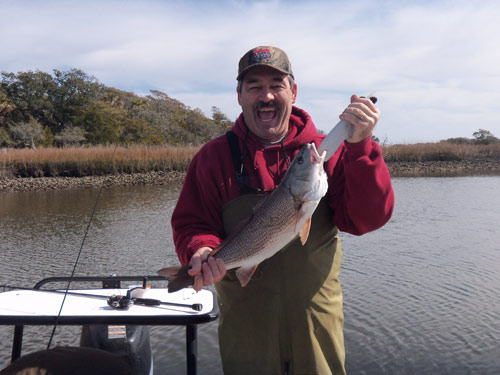 2/15/11 James and Rick with a couple of the reds they picked up on a beautiful day fishing the lower Cape Fear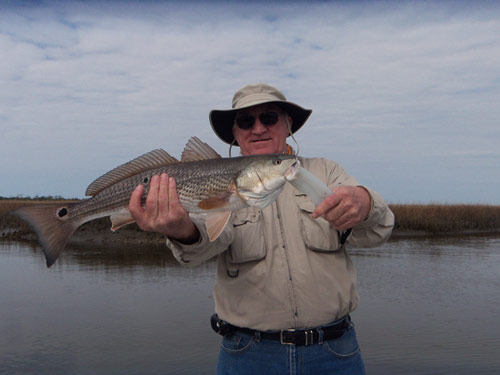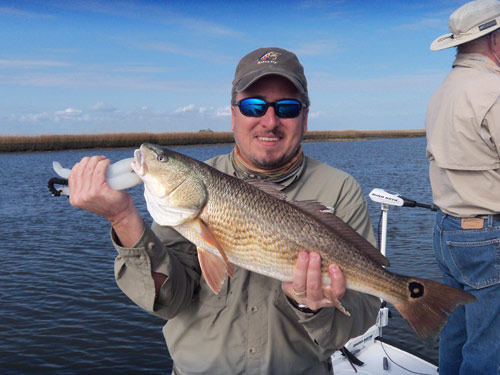 2/17/11 Another great redfish trip with Phil (warehouse manager) and Kevin (owner) from Custom Home Furniture Gallery in Wilmington. Great people, and THE PLACE to buy furniture in Wilmington.