The inshore fishing has been really good lately with catches of redfish, speckled trout, striped bass, and there are still a few flounder hanging around. The weather has been great and hopefully will be good for the Thanksgiving holiday. The speckled trout bite should be strong for the next month or so and the redfish and striper fishing will continue all winter long.
The redfishing has really picked up this past week with large schools on the flats and smaller pods of reds working the creeks. The reds are ranging in size from under slot fish 14" to 18" to large over slot fish up to 29". The sightfishing has been awesome the past couple of days with the light winds and low tides. Most of the reds have been caught sightcasting and blindcasting soft plastic jigs and scented artificials. Fishing live mud minnows and shrimp on float rigs and bottom rigs will also put good numbers of reds in the boat.
The speckled trout bite has been good throughout the Cape Fear area from Wrightsville Beach to Southport. The specs are hitting soft plastic jigs, mirrolures, artificial shrimp under popping floats, and of course live shrimp on float rigs. We are also picking up a flounder or two while throwing artificials for redfish and speckled trout.
The striper fishing is starting to pick up in the upper Cape Fear River. Fishing shallow and deep diving plugs and swimbaits around ledges, structure, and creek mouths will pick up stripers all winter long. We recently got on a good sunset topwater bite and picked four fish in about thirty minutes on topwater plugs.
This is a great time of year to fish for reds, speckled trout, and striped bass. If you would like to get in on some of this action give me a call. I have some good winter rates and trips available Dec. 1st thru March 1st. Just check out the winter rates page on my website. Thanks for reading the report and check out some of the photos from the past couple of weeks.
Thanks,
Jeff Wolfe
Seahawk Inshore Fishing Charters
Carolina Beach Inshore Fishing Blog
910-619-9580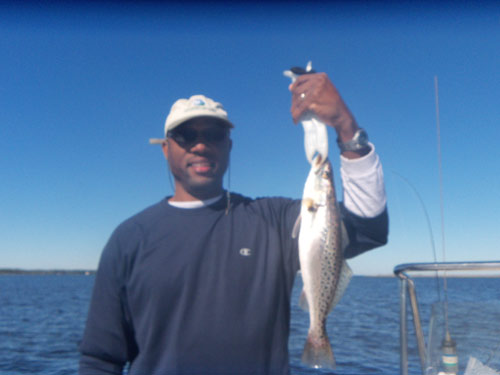 11/13/10 Randy with a speckled trout he caught fishing a live shrimp on a float rig.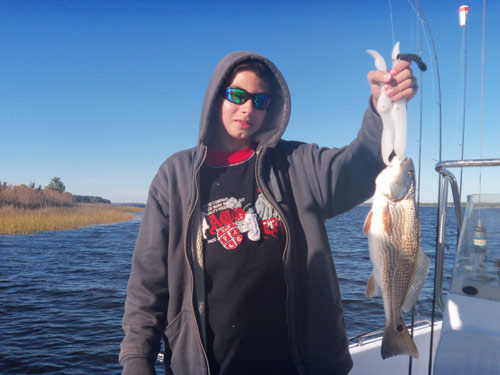 11/13/10 James with a red he caught fishing a live shrimp on a float rig. James and Randy had 11 keeper speckled trout and good numbers of redfish. James was the man on the specs and also caught a keeper flounder to complete his inshore slam.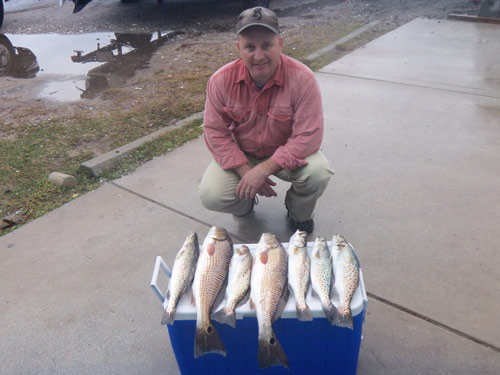 11/16/10 Jim from Kentucky with a couple of his redfish and the speckled trout he caught fishing soft plastic jigs and mirrolures.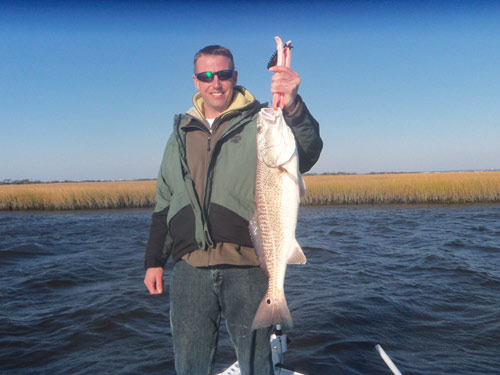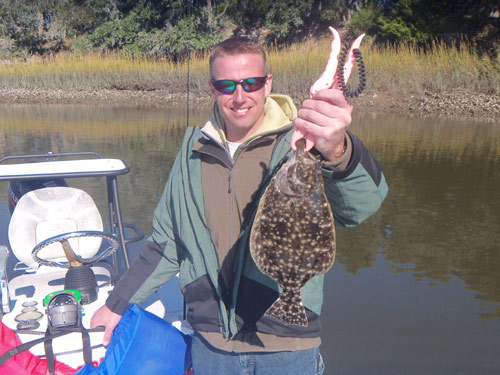 11/19/10 Ryan from Minnesota with a 28′ red and a flounder he caught blindcasting artificials.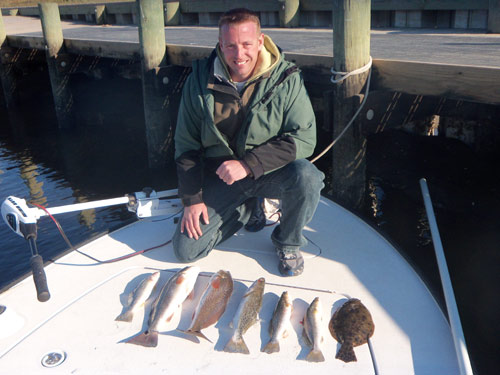 Ryan had a great day on the reds plus a few speckled trout and a flounder to complete his Carolina inshore slam.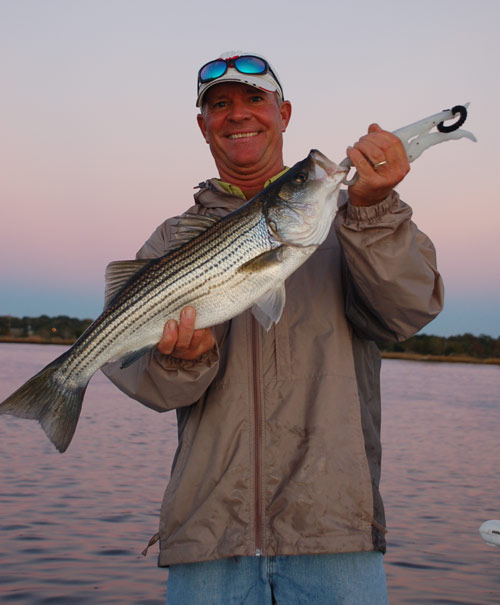 11/10/10 A nice striper I caught casting a topwater plug at sunset on the upper Cape Fear River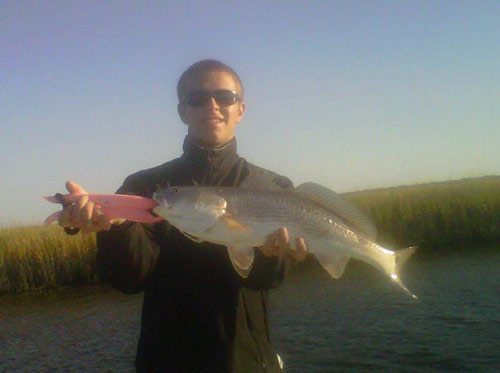 11/20/10 Christian with a redfish he caught blindcasting artificials in the lower Cape Fear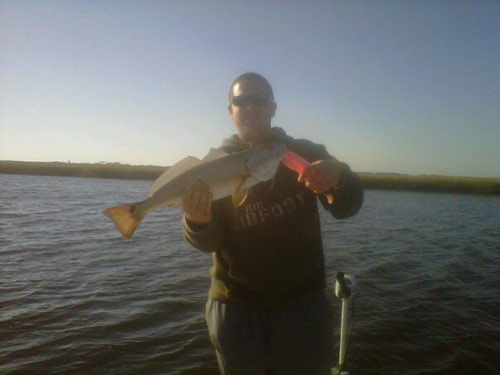 11/20/10 Blake with a nice red he caught sightcasting to large school on the flats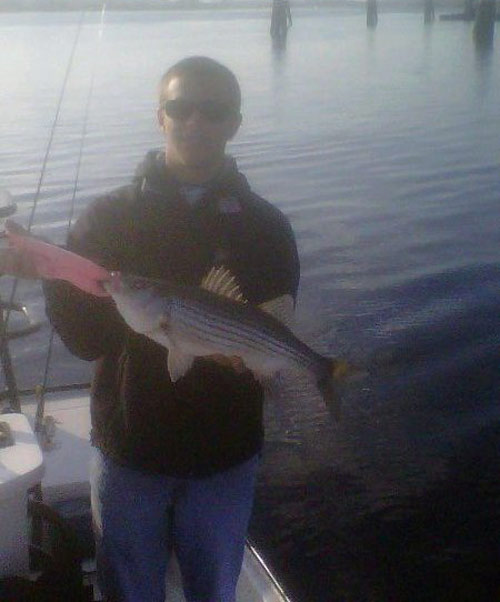 11/21/10 Christian with a striper he caught throwing a swimbait at some structure in the upper Cape Fear River