The inshore fishing has picked up since my last report with catches of redfish, flounder, speckled trout, sheephead, black drum, and bluefish. We have had some great fishing weather lately with cooler temps and light winds. There are still a couple of tough days mixed in with the good ones, but that's fishing for the month of August.
The redfish bite has been really good in the creeks and bays of the lower Cape Fear area. The reds are schooled up on the flats and the sightfishing has been good when the winds are light. We are also catching good numbers of reds in the creeks with artificials and live baits. We have had lots of double digit days on the reds with a few speckled trout and flounder to complete several inshore slams recently.
The flounder and speckled trout bite has picked up through out the Cape Fear river on live baits and artificials. The sheephead are feeding around structure along with a few black drum.
Check out the smiling faces from the past couple of weeks. These are just a few of the good catches we have had lately.
Thanks,
Jeff Wolfe
Seahawk Inshore Fishing Charters
Carolina Beach Fishing Blog
910-619-9580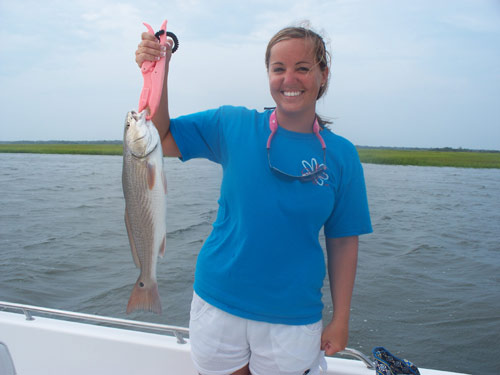 Jessica with a lower slot red she caught on 7/26/10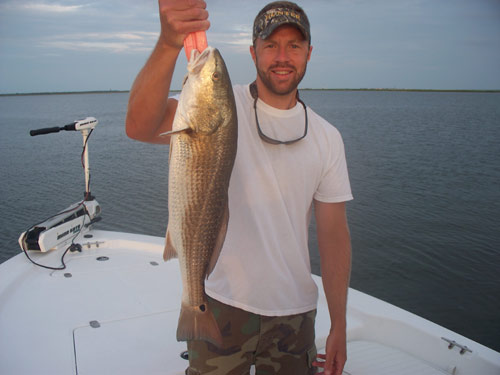 7/27/10 Jay with a over-slot red he caught sightcasting to a school on the flats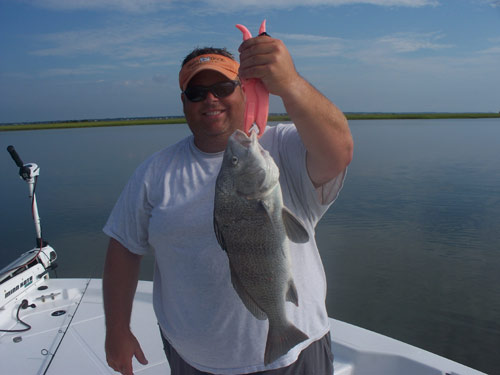 7/27/10 Paul with a nice black drum he picked up casting a Gulp Alive shrimp along a shell bank in the lower Cape Fear river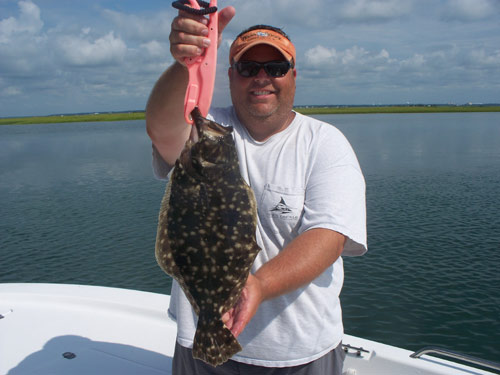 7/27/10 Paul with a nice flounder caught on a Gulp Alive shrimp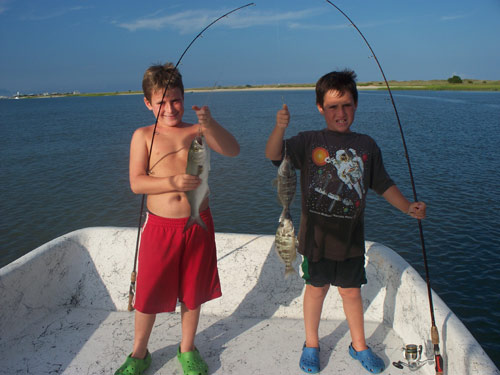 7/28/10 Jacob and Gabe had lots of fun catching bluefish, pigfish, spots, and croakers along with clams and blue crabs on a recent seafood trip.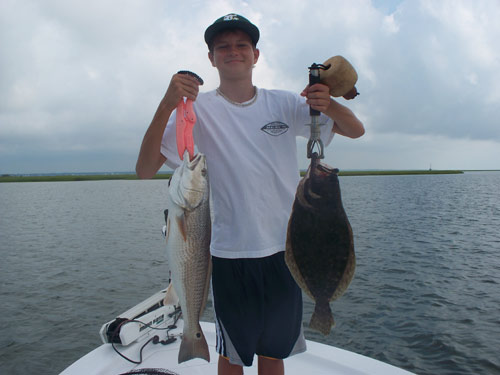 7/29/10 Aaron had a good day his first time throwing lures for reds, specks, and flounder. He actually out fished his dad on this day. They both had a good day on the redfish.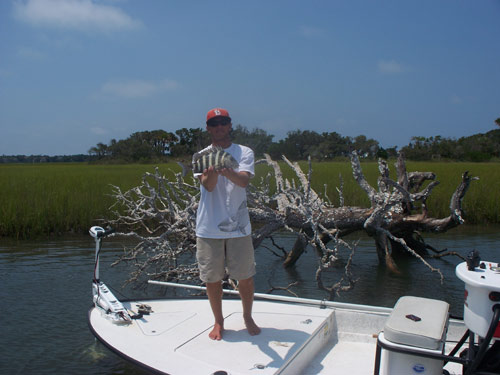 7/29/10 Christian with one of the sheephead he caught on a fiddler crab. He also had a couple of big sheeps break him off. This kid can catch a fish anywhere.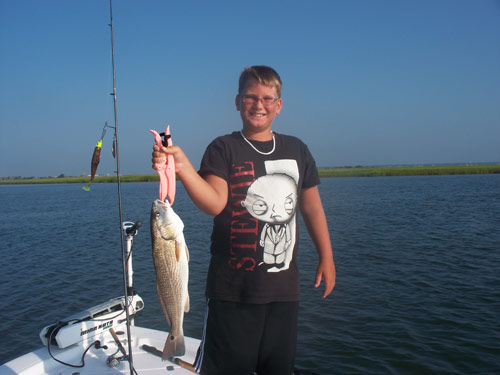 7/30/10 Ryan with a nice red he caught casting a spinnerbait along a shelly creek bank. Ryan and his dad John found a school of reds blindcasting artificials and then we Power Poled down and wore them out on live baits.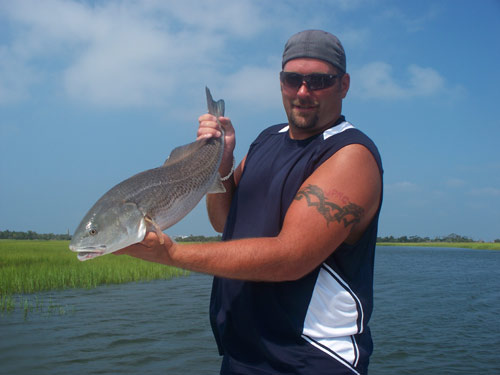 7/30/10 John with a 29.5 inch drag screaming redfish he caught on a redfish magic paddletail jig.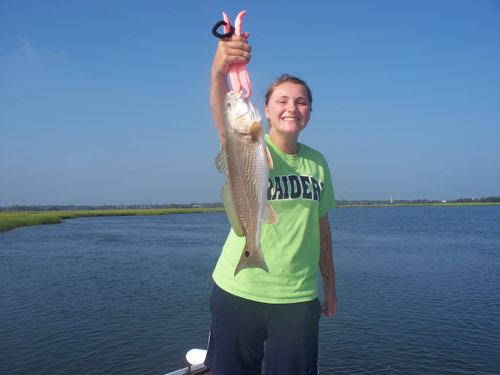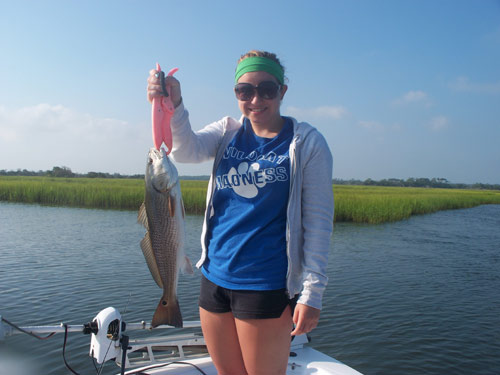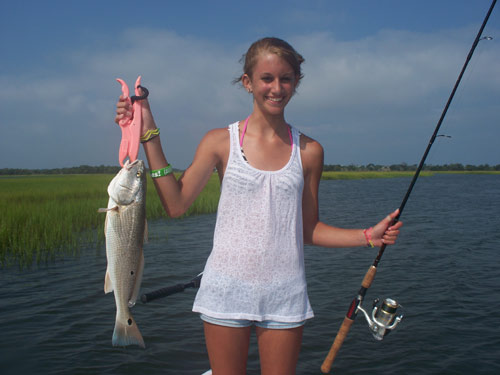 7/30/10 Ashley, Sidney, and Taylor with reds they caught fishing mud minnows on carolina rigs.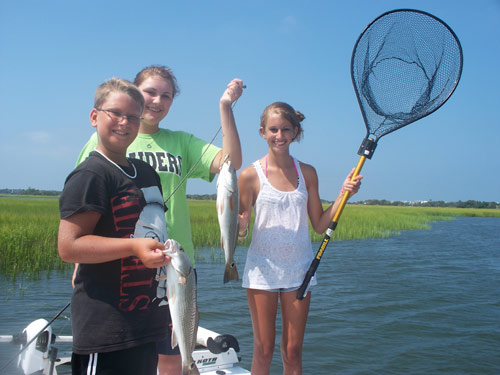 Ryan, Ashley, and Taylor with a couple of the 25 or so they caught on mud minnows.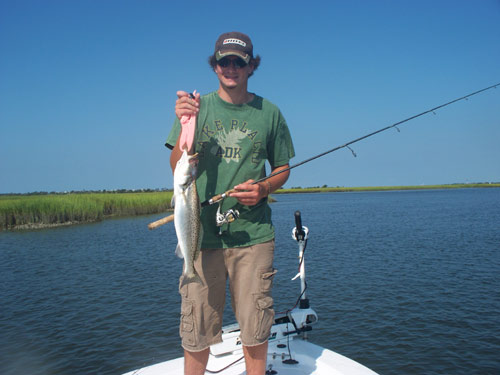 8/3/10 Dan with a nice spec he caught on a DOA paddletail jig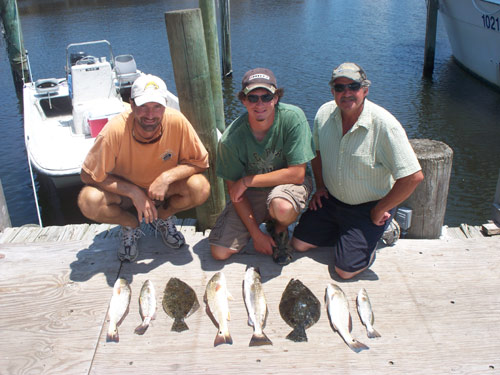 Chris, Dan, and Jim had a double inshore slam fishing artificials on 8/3/10