The redfish bite in the backwaters of the lower Cape Fear is still solid. The reds are schooled up on the flats and the sightcasting is good when we can get the tides and wind to cooperate. We are also catching good numbers of reds on artificials and live baits around shelly bottom drop offs and around the edges of oyster rocks.
More flounder and speckled trout are mixed in with the reds and we are picking up a few while working soft plastics and live baits in the creeks and bays of the lower Cape Fear.
Check out the photos from the past couple of weeks.
Thanks,
Jeff Wolfe
Seahawk Inshore Fishing Charters
Carolina Beach Fishing Blog
910-619-9580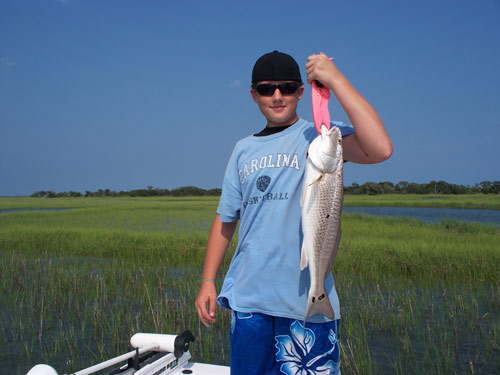 6/21/10 Clay with a nice red he caught using a live mud minnow on a carolina rig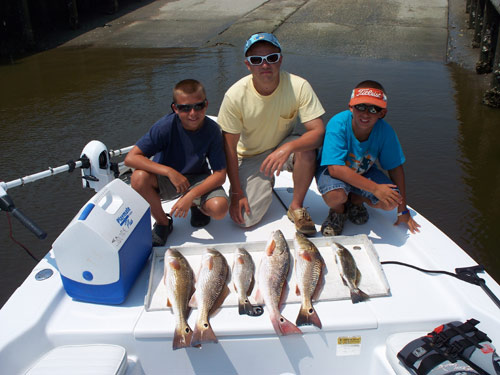 6/24/10 Weston, Trevor, and Bryson had a good 12 or more reds plus a spec using live baits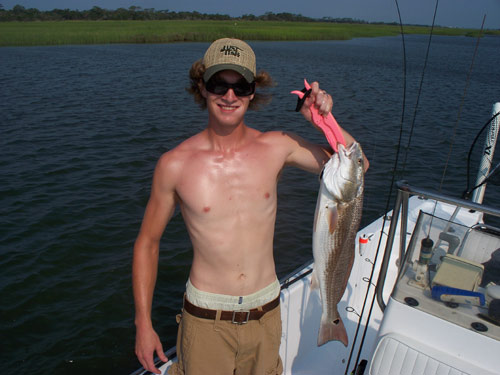 6/25/10 Alex with a over slot red he caught on a redfish magic soft plastic jig

6/29/10 Alex with a drag screamer caught on a jig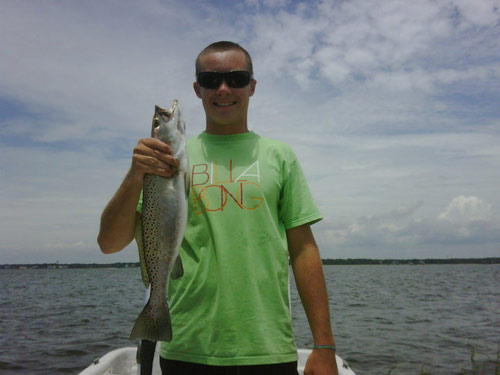 6/30/10 Another Alex with nice spec caught on a jig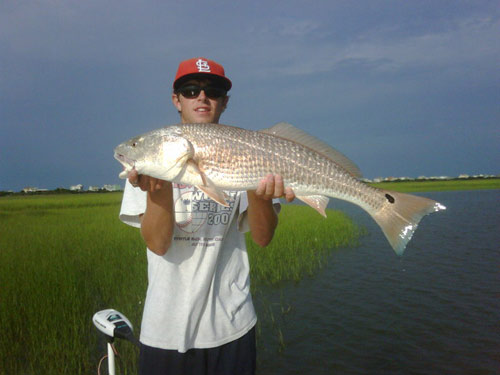 6/30/10 Christian with 33″ drag screaming redfish he caught on a topwater plug.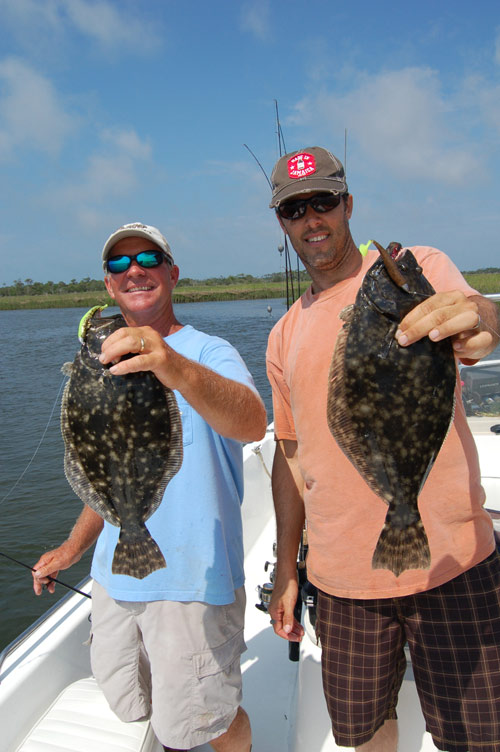 Gary and me went on a flounder tear using soft plastics on a recent Fisherman's Post Guide Time trip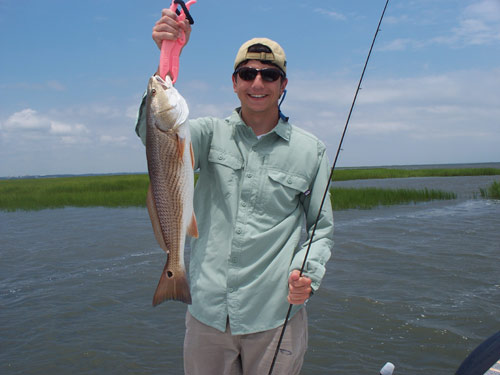 7/1/10 Austin with a nice red he caught on a live mud minnow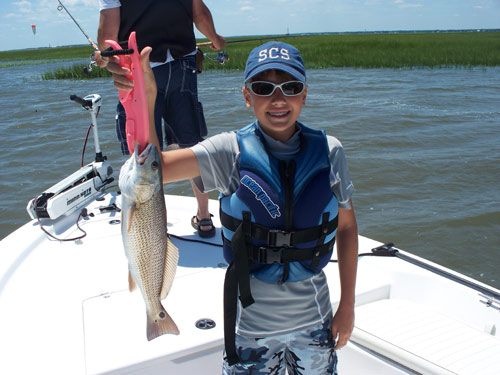 7/2/10 Sean with a nice red he caught float fishing a shrimp around the marsh edge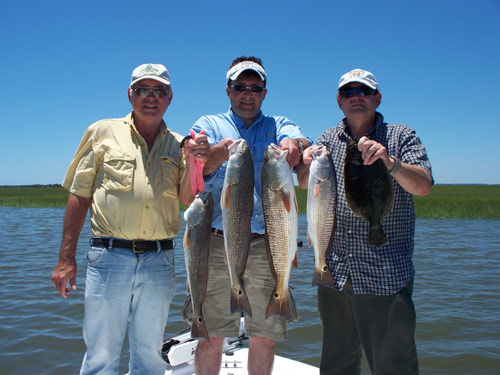 7/4/10 Larry, Douglas, and Jimmy with some of the reds and a flounder they caught using live baits. They also picked up a couple of sheephead.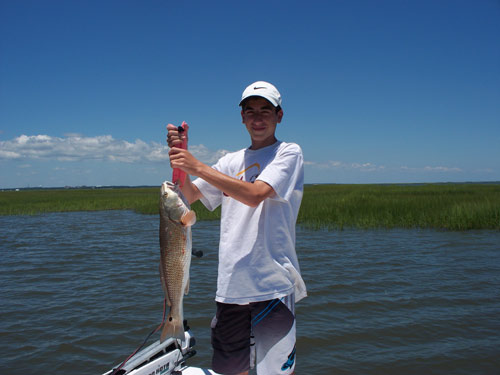 7/5/10 Jeremy with a red and flounder he caught float fishing a live mud minnow around the marsh edge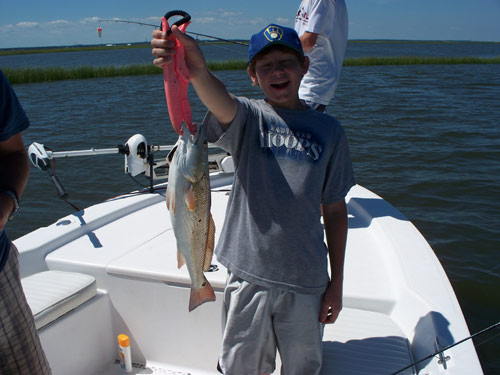 7/5/10 Benjamin with a red he caught float fishing a live mud minnow around a shell point