The redfishing has been good over the past couple of weeks when the weather cooperates. The reds are schooled up on the flats and the creeks of the lower Cape Fear and are hitting soft plasics on light jigheads. Thirty to fifty fish days are possible when we have light winds, sunshine, and temps in the upper 40's and 50's. Having that combination has been rare lately, but hopefully that will change over the next couple of weeks.
March is right around the corner and the spring fishing season is fast approaching. Hopefully the temps will get back to normal and I will have a good weather fishing report for the 1st of March. Check out the photos from the past couple of weeks.
Thanks,
Jeff Wolfe
Seahawk Inshore Fishing Charters
Carolina Beach Inshore Fishing Blog
910-619-9580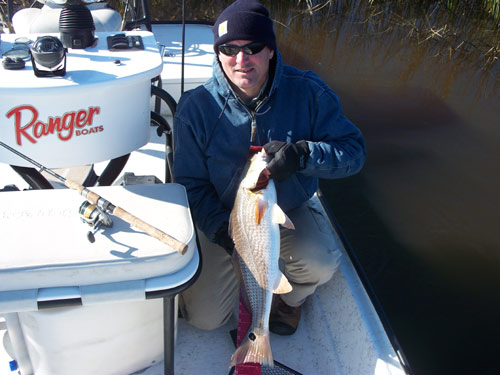 Chris with a nice upper slot red on 2/3/10. Chris and me caught 50 to 60 mid to upper slot reds on one of the nicer days we have had lately.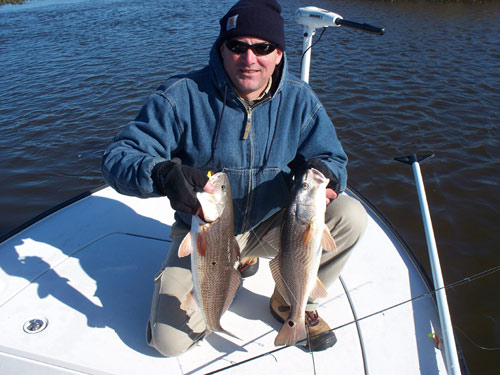 Chris with one of the many double hookups we had on 2/3/10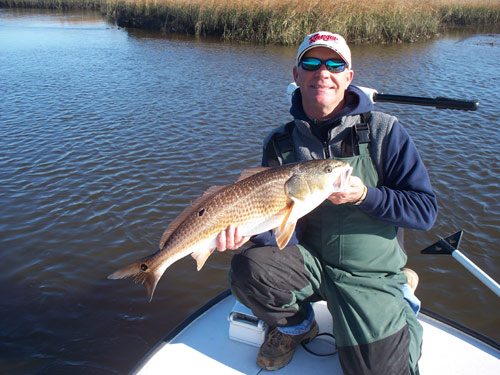 One of the nice reds I caught on 2/3/10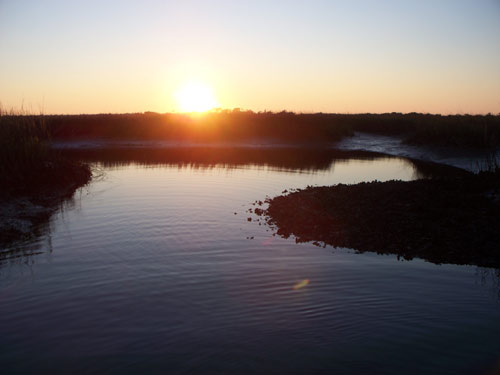 Small muddy bottom holes like this one are holding good numbers of reds in the lower Cape Fear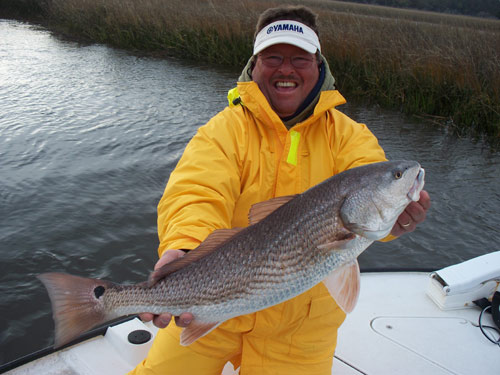 Mike with a over slot red he caught on 2/7/10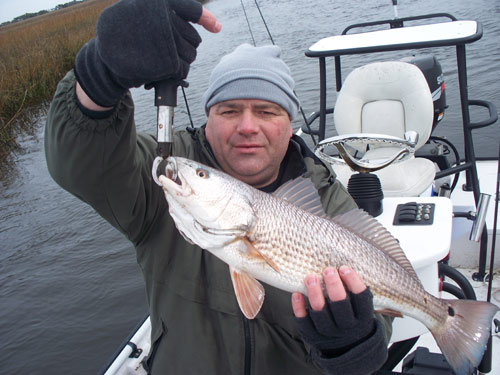 Jack with a mid slot red he caught on 2/12/10

A over slot red I caught on 2/12/10. We caught over thirty reds and left the fish biting on a cold, overcast day before the snow set in.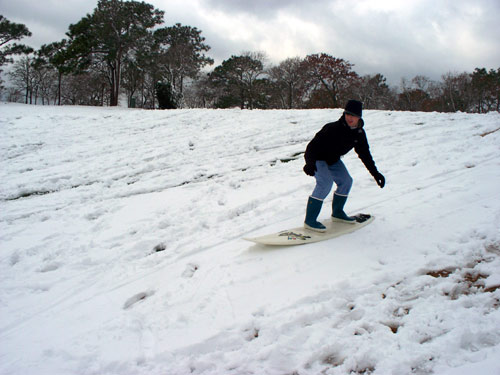 Christian dropping in on 2/13/10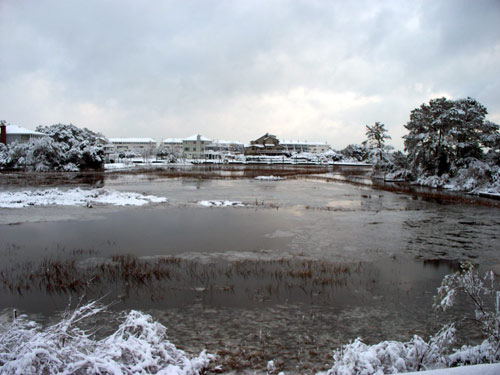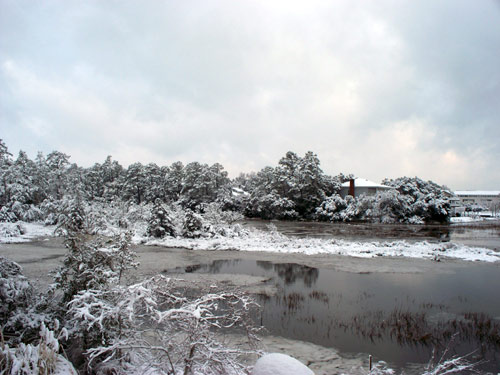 The view from my back deck on 2/13/10