The inshore fishing has been good to excellent lately with catches of redfish, speckled trout, flounder, sheephead, black drum, spanish mackerel, and bluefish.
We have caught some really good numbers of redfish lately with live finger mullet on carolina rigs. They are also hitting topwater plugs and soft plastic baits but the numbers are nowhere near as impressive as the live baits. We had a fifty fish day on the mullet minnows earlier this week and double digit days have been common. We are catching the reds on shelly bottom drop-offs on the lower tides and around the marsh edges and oyster points on the higher tides. We have also picked up a few gray trout, speckled trout, bluefish, and flounder while fishing for the reds.
The speckled trout bite has been good also. The specs are hitting live shrimp on float rigs, topwater plugs, artificial shrimp under a popping float, jigs, and live mullet minnows. We have caught some nice flounder in the Cape Fear river lately with live baits on carolina rigs. Most of the flounder have ranged from 2 to 5.5 lbs.
The sheephead are also around in good numbers and the fish are a bit larger this time of year. These tasty fish are lots of fun and challenging to get out of the pilings and into the landing net. We have many large fish break off lately due to having to tighten down the drags to get them out of the docks.
We have caught a good variety of inshore fish the past couple of weeks and this trend should continue over the next month or so. It has been very rewarding watching my customers have a good time and catch some nice fish. Check out the photos from the past couple of weeks. These are are just a few of the good catches we have had lately.
Thanks,
Jeff Wolfe
Seahawk Inshore Fishing Charters
Fish Carolina Beach Blog
910-619-9580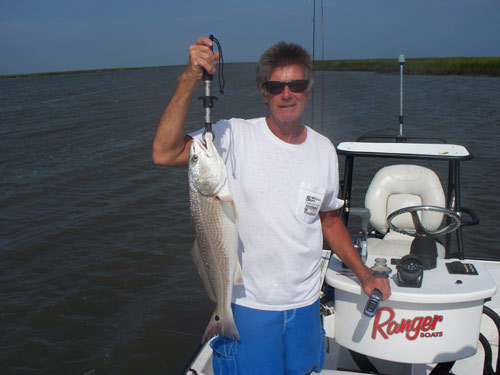 9/20/09 Fred from Saltwater Marine with a over the slot red he caught on a redfish magic glass minnow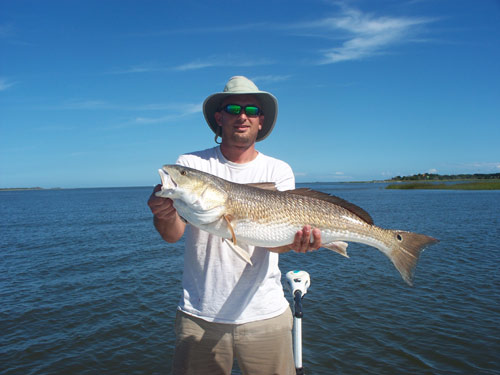 9/24/09 Kevin with a 34″ red. He had a good afternoon topwater bite on this day. We had multiple reds competing for his Zara Spook and crashing it 15′ from the boat.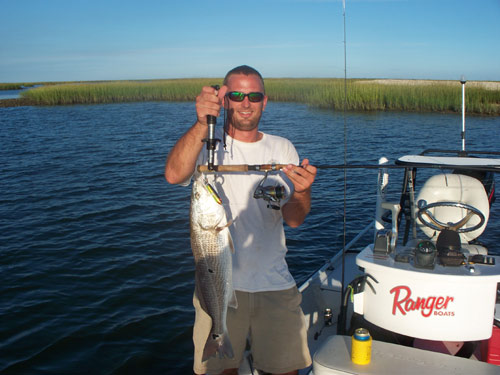 Kevin with another one of his reds on topwater. Most of the fish he caught on this day were drag screaming over the slot fish.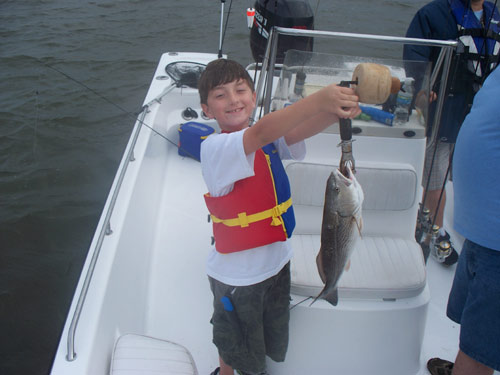 9/26/09 Eli with a red he caught on a carolina rigged finger mullet. This day was rainy and windy but we still managed to catch some nice trout, flounder, and redfish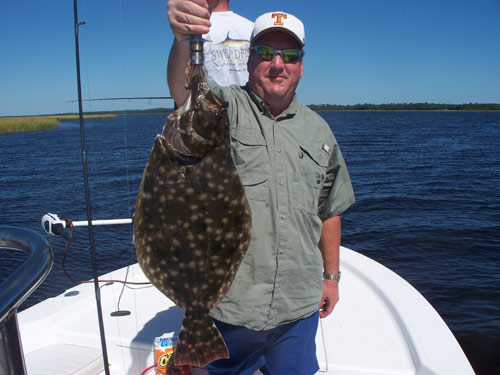 9/29/09 Jeff from Texas with a 5.5 flounder that fell for a carolina rigged finger mullet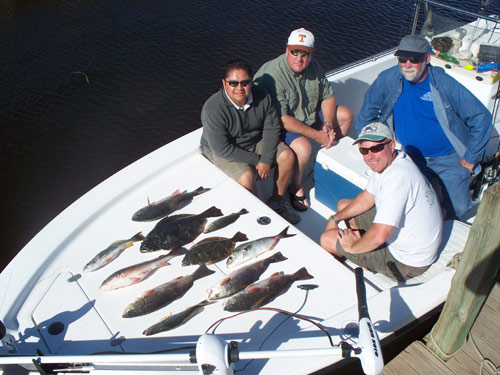 9/29/09 Mark, Glen, Michael, and Jeff the crew from Texas and Louisana had a fifty plus fish day. About forty to fifty redfish ranging from 22″ to 27″ and a few trout and flounder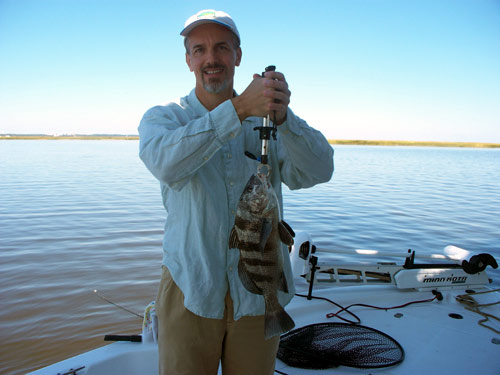 9/30/09 Bill with a black drum that fell for a fiddler crab on a carolina rig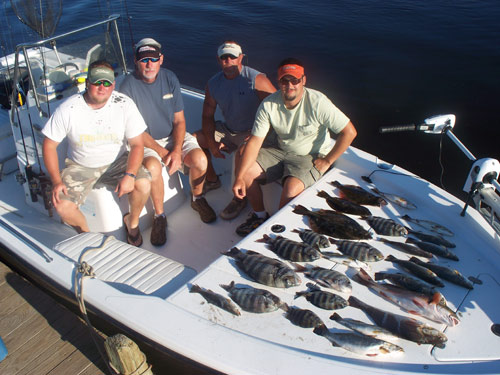 10/1/09 Lucas, Robert, Jeremy, and Jerry mixed it up on this day with a catch of sheephead, speckled trout, redfish and flounder caught on topwater plugs, jigs, artificial shrimp, and live baits.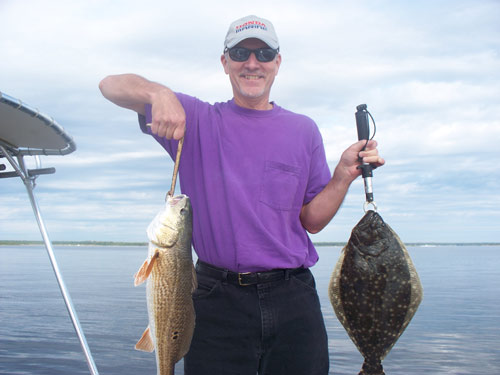 10/2/09 John with a nice red and flounder he caught on live finger mullet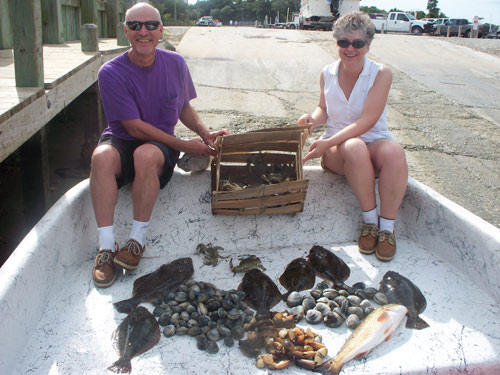 John and Cheryl with their catch of seafood on 10/2/09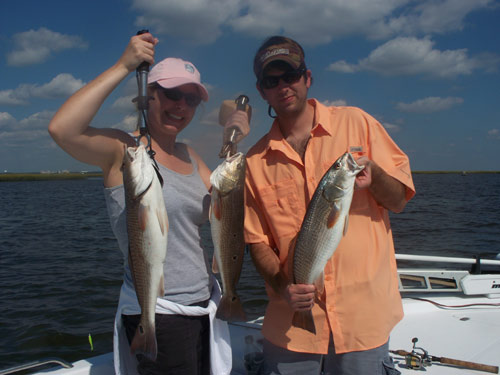 Liz and Seth from Statesville with a few of the reds they caught on carolina rigged finger mullets