The inshore fishing has been good lately with catches of red drum, speckled trout, flounder,sheephead, bluefish, and spanish mackerel.
The redfish bite has been solid with most of the fish around the 26 to 27 inch mark. Sightcasting to these fish in a foot of water is some of the funnest fishing you can do inshore. We have been catching the reds by sightcasting and blindcasting artificials. We are also fishing live baits on float rigs and carolina rigs around the marsh edges and shelly bottoms in the creeks and bays of the lower Cape Fear river.
We have been catching some nice flounder and speckled trout on jigs and live baits. We are picking up the flounder and specs at some of the same spots we are catching the reds. The sheephead bite has also been good and double digit days on these tasty fish have been common. The spanish mackerel fishing has been good right of of the beach.
Check out the photos from the past couple of weeks. These are just a few of the good catches we have had lately.
Thanks,
Jeff Wolfe
Seahawk Inshore Fishing Charters
Fish Carolina Beach Blog
910-619-9580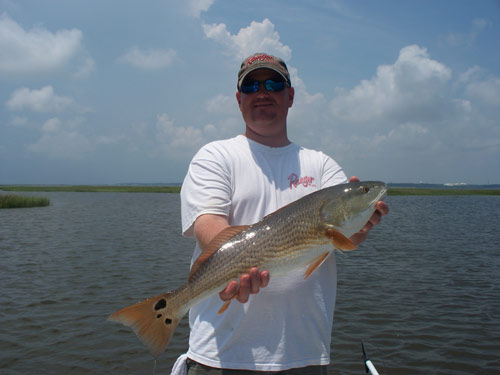 Thomas with one of his first reds. He said they are a little better fight than those largemouth on Lake Wylie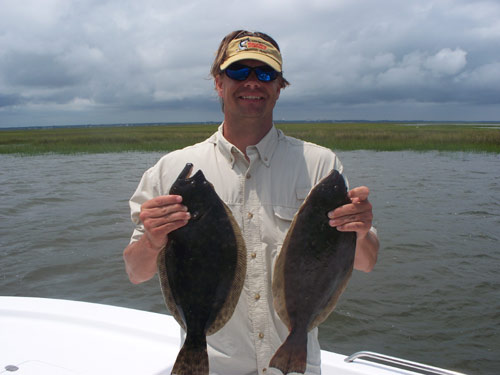 Scott with a couple of flounder he caught on artificials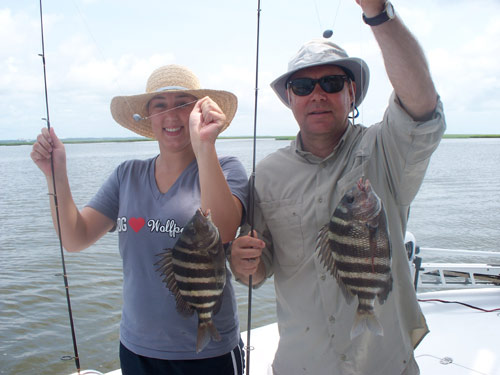 Don and daughter Erin with a double hookup of sheephead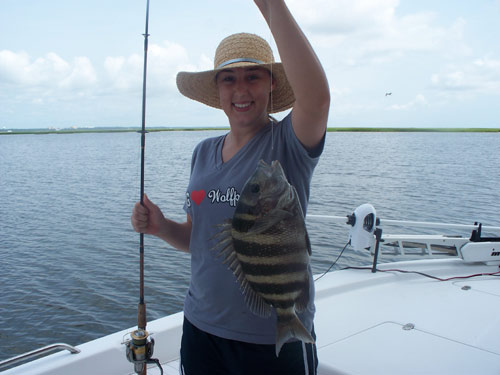 Erin with a nice sheephead caught on a fiddler crab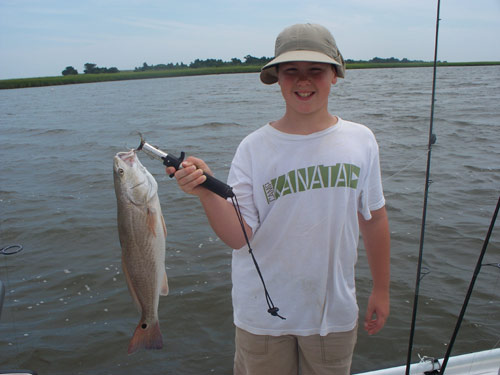 Daniel with a lower slot redfish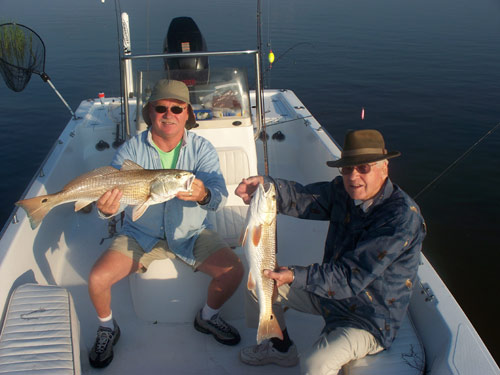 Cousin Ken Wolfe and 85 yr old Uncle Horace had two double hookups sightcasting to a large school on the flats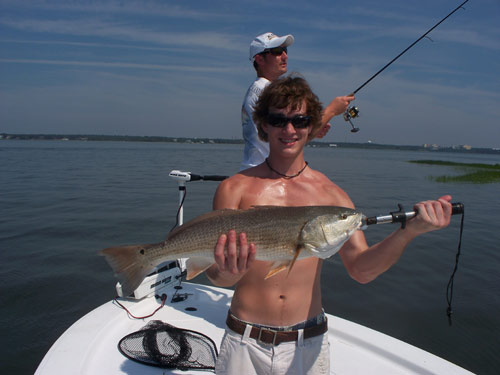 Most of the reds have been solid 26″ to 27″ fish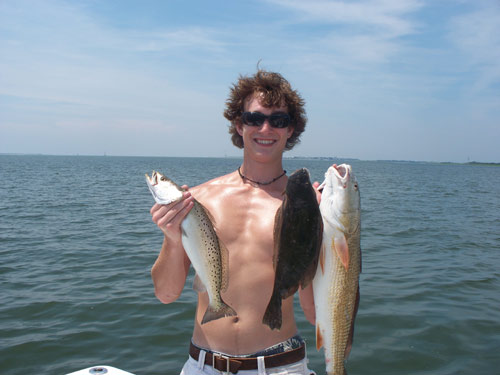 Alex with a nice Carolina inshore slam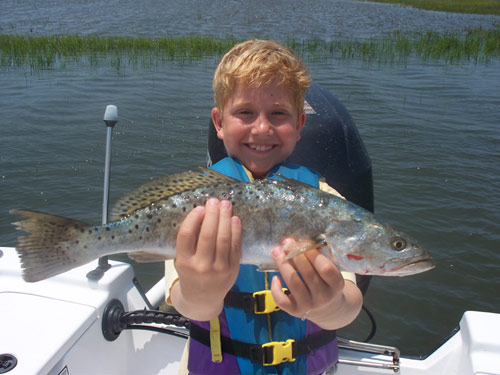 The kids are having a blast with the specs and lower slot reds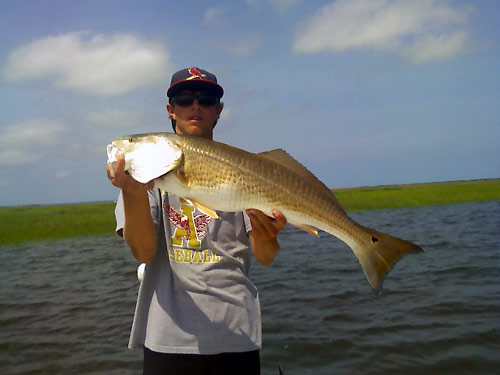 C. Wolfe with a fat 34″ red he caught on a redfish magic glass minnow. The largest we have caught in the shallows of the lower Cape Fear. This 15 year old kid can flat out fish for redfish.