The redfishing has been good over the past couple of weeks. Due to the cold weather and water temps, we are finding the reds laying up and sunning over shallow, dark, and soft muddy bottoms on the leeward side of grass banks and islands. This is where the water is the warmest. I am mostly having to pole up to these reds and cast artificials and mud minnows on light jig heads. The fish in these areas are very skiddish, due to clear water conditions and stealth is a must. The schools range from ten fish to one hundred fifty and are all slot sized fish. We are also catching a mixed size of reds along the oyster rocks and shell beds. These fish are easier to catch because we can stay in deeper water and use the trolling motor to cast around the points. These redfishing methods should continue over next few weeks.
There are also a few speckled trout being caught around Bald Head Island and the whiting are starting to show up along the shipping channel in the lower Cape Fear river.
The inshore fishing should gradually start to pick up around the first of March with some better numbers of speckled trout showing up in the river.
I will have another inshore fishing report the first week of March. Check out the photos from the past couple of weeks.
Thanks,
Jeff WolfeSeahawk Inshore Fishing Charters
Fish Carolina Beach Blog
910-619-9580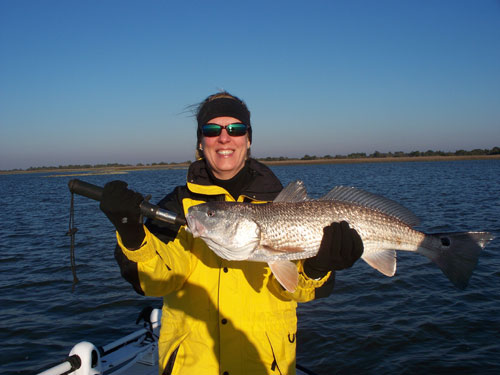 Mona from Durham, N.C. with a nce redfish she caught with a perfect cast into a school on 2/7/09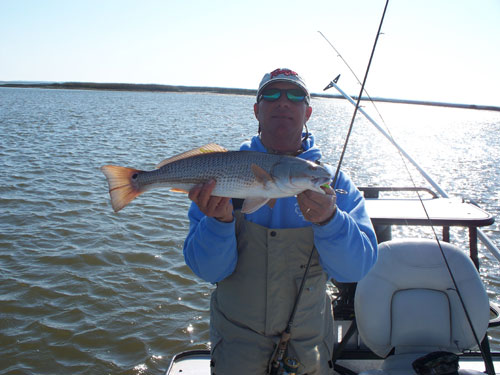 A Febuary redfish caught sightcasting on the flats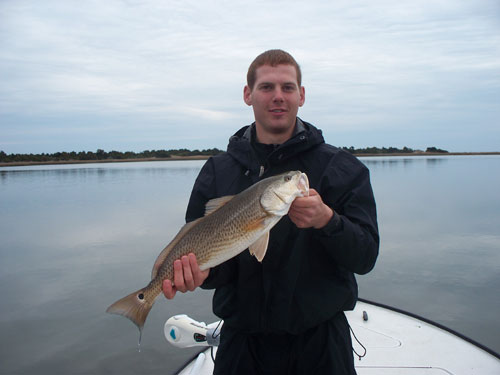 Lynn from Fayetteville, N.C with a red he caught sightcasting on the flats on 2/14/09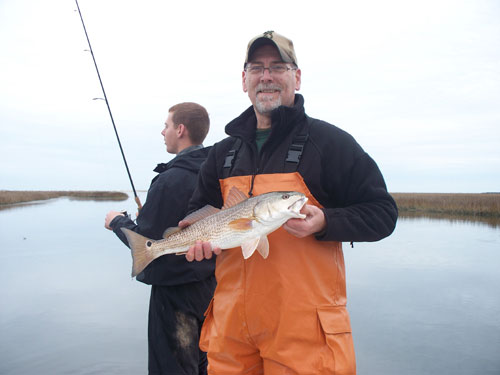 Randy also Fayetteville with a red he caught out of a school we found laying over some muddy bottom in a creek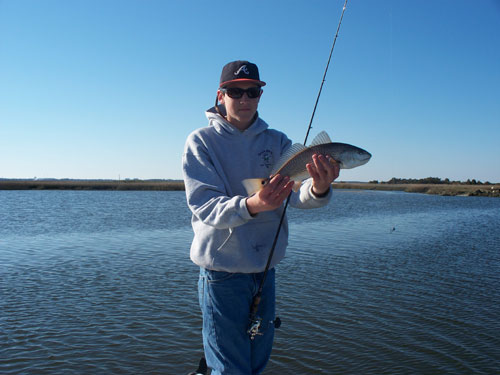 Bryan a good friend of my son and a teammate on the Ashley High School baseball team with a red he caught on a live mud minnow on a light jighead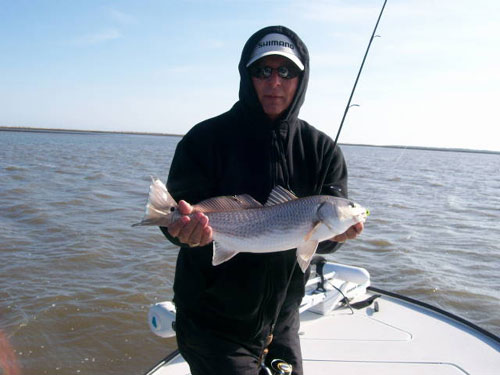 Dennis Barbour owner of Island Tackle and Hardware with a redfish he caught sightcasting on a flat the first week of Febuary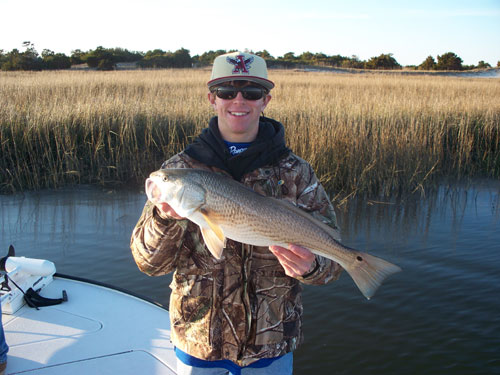 Christian with a nice red he caught out of a large school sunning over some dark muddy bottom on 2/21/09