The inshore fishing has been pretty good on most days lately with catches of red drum, black drum, speckled trout, gray trout, sheephead, virginia mullet, and flounder.
We have had some really good catches of redfish lately. We are cathing them on artificial and on live baits on carolina rigs and float rigs fished around oyster points and marsh edges. Most of the reds are really nice fish with a few that are over the slot.
We have also caught some pretty good numbers of speckled trout on live shrimp and artificial shrimp under a popping float. The trout have been ranging from 13″ to 19″.
We are also picking up some black drum, sheephead, gray trout, and flounder while fishing for the specs and reds.
The fishing should start getting really consistent when the water temps drop a few more degrees. The schools of reds should move up on the flats and the speckled trout bite will be getting better. Check out the photos from the past couple of weeks.
Thanks,
Jeff Wolfe
Seahawk Inshore Fishing Charters
Fish Carolina Beach Blog
910-619-9580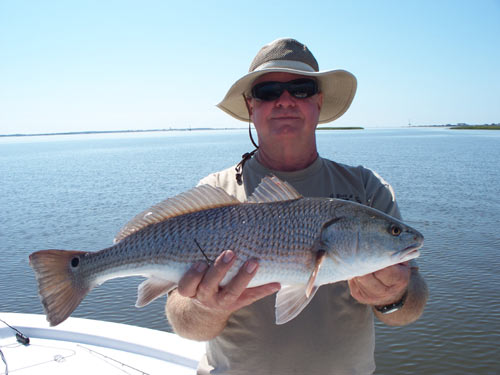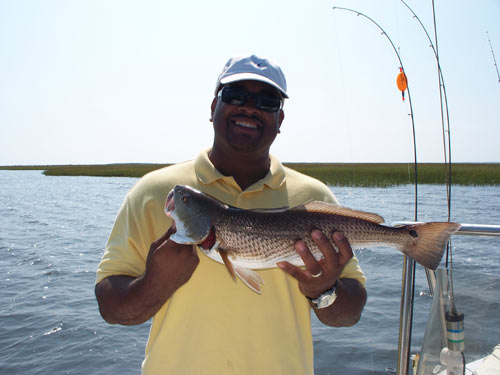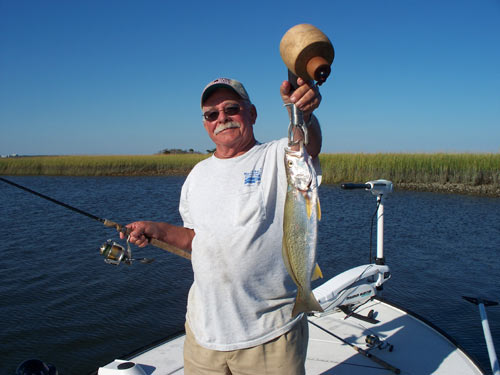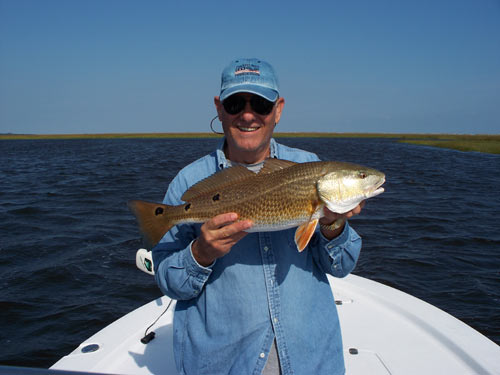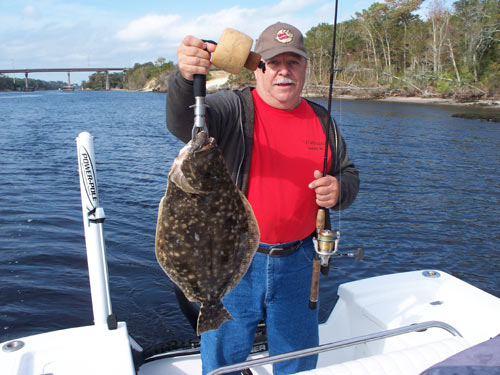 Bob from Sanford, NC with a 6.8 lb flounder caught on a live finger mullet.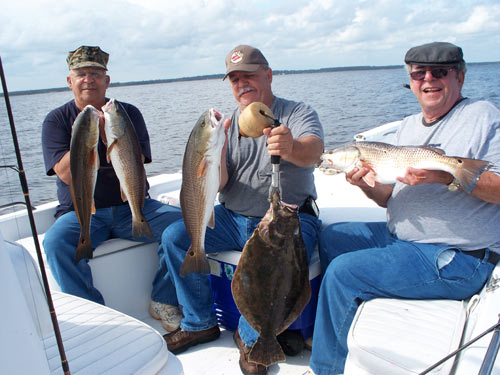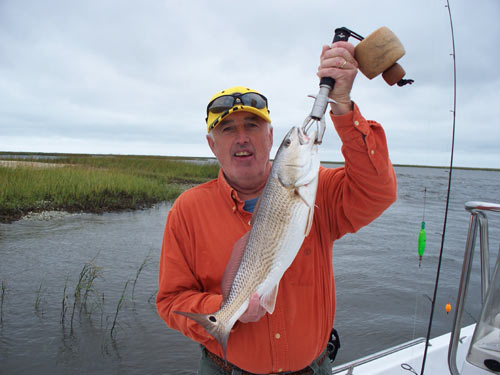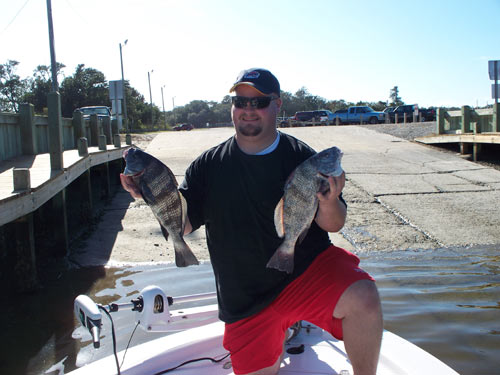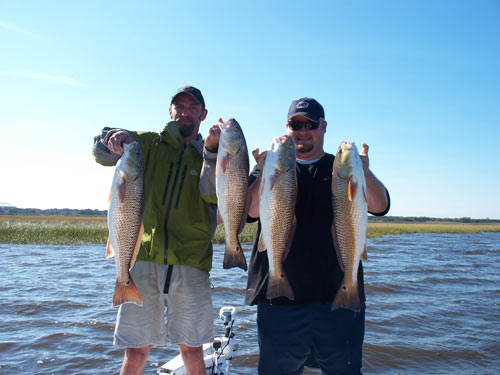 Rob and Jason of the River Mill bar in Blacksburg,Va caught over twenty of these reds.