The inshore fishing has been good lately with catches of red drum, speckled trout, flounder, spanish mackerel, and sheephead.
The speckled trout fishing has picked up a little over the past week and should only get better.
My customers have had several inshore slams recently and one guy had a triple inshore slam with 10 specs, 6 reds, and 3 flounders.
The redfishing on the flats fishing has slowed a little due the high winds and above normal low tides. I am confident the fish are still there but just harder to find in these conditions. We are still catching good numbers of the reds working the oyster points and marsh edges with both artificial and live baits.
I saw a 100 lb + tarpon jump six times last week between the second and third bay of the lower Cape Fear river. My son Christian also saw two roll in muddy slough and I also talked to guy that hooked one on a fly rod in that same area. I think we may do a little tarpon fishing over the next few weeks.
The inshore fishing is getting ready to get cranked up. Check out some of the photos from the past couple of weeks. These are just a few of the good catches we have had lately.
Thanks,
Jeff Wolfe
Seahawk Inshore Fishing Charters
Fish Carolina Beach Blog
910-619-9580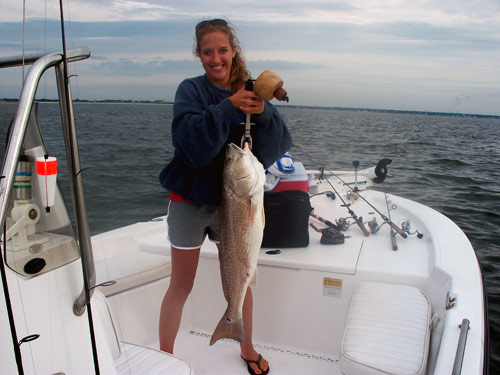 Above: 36″ redfish. This baby put up an awesome battle on light tackle.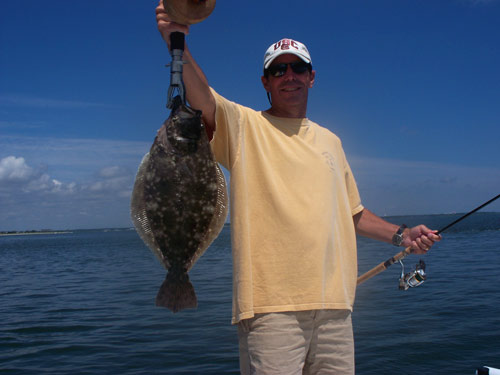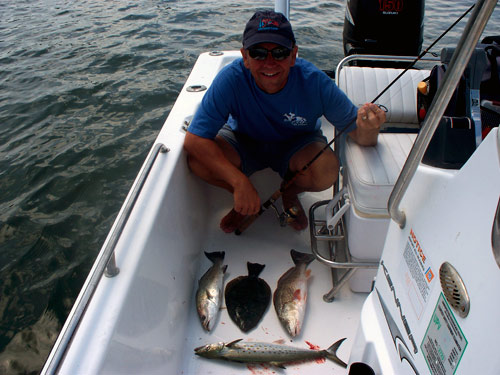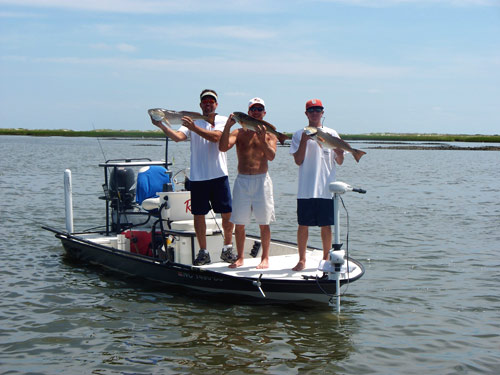 Above: My son Christian finding the reds on the flats for his longtime travel baseball coach Richard and Richard's brother-in-law Joe.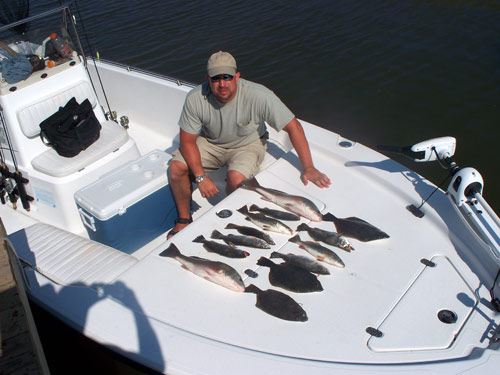 Above: David from New Jersey had a triple inshore slam on this day.